Sama Meerza/The Hauterfly
Relationships
A Letter To The Guy Who Wouldn't Commit: A Tale Of Intense Heartbreak, Having My Soulmate And Letting Go
By
|
Dear Almost Lover,
If you're expecting me to throw shade at you for not being able to commit, you're in for a surprise. I don't want to attack you and I definitely don't think you're a terrible person for not wanting to get in to a relationship.
You must know, you're still special, though there is nothing between us now. You know, because you didn't want to commit and all that. Okay, come on, I can at least throw in a couple of taunts…all in good spirit (or is it? Okay, JK!) We had a spark, since the day we met, for the first time. You were there, as awkward as me and yet, it turned out to be such a wonderful night. We drank, I taught you how to dance to Punjabi numbers and all of us chilled till the wee hours. Having bun maska – chai with you, was one of my favourite parts of that night.
We got along so well, that both of us were rather surprised. It was cute how we spoke every single day since then and I loved our witty conversations. We realised we were so similar on so many levels. In fact, you and I even shared the same star sign, except I am the cooler Cancerian!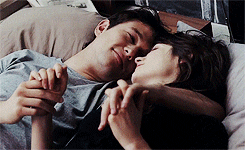 Our dates were even wilder and so fucking romantic. You understood me, without me having to say anything at all. And do you remember the time, you bent down to tie my shoe laces because my dress was too short and I couldn't have without flashing my panties to the world? That moment, I didn't show it and I acted all cool, but my heart wanted to escape my chest! You could turn me on with one look and I still don't know how you did that.
I thought this was going somewhere, but looking at how we are miles apart, clearly it wasn't. It left me perplexed when we had the talk and you didn't want to commit. I have felt heartbreak but never so intensely. Never in a way where you feel like your legs don't want to support you. Where the mere mention of your name, the smell of you, a ting of my phone could reduce me to a puddle of tears. You felt like my soulmate. And you told me you feel the same way. So I could never understand what stopped you from being with me. Especially since each time you'd hold me, I could see it in your eyes. Or was I too mesmerised by your near-perfect eyelashes? I don't know.
When you left, I felt like you took a part of me with you. And it's funny how you told me you felt exactly the same. We really had something special, didn't we? But I don't know if it was our timing or communication that was off. Or was it that you were too afraid to make a commitment?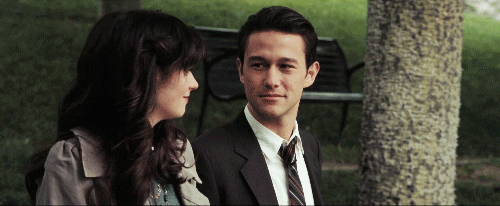 We are still good friends and we respect each other because like I said, we understood each other. I understood your side of the story, before you even opened up to me about it. Unfortunately, when you did, it was too late. I wish you had realised just a tad bit earlier that you wanted this.
It's all done and dusted now but I want to tell you that you are really amazing. You're so warm and caring and so much fun, any girl would be lucky to be with you. Of course, only if you stop being so indecisive, confused and guarded.
I know you've been heartbroken earlier, and somehow with me too. But don't let it stop you from loving. Give life a chance and explore the possibility of commitment and attachment. You will do just fine, trust me. I know how hard it is because we are kinda similar in this too. But I hope you overcome that, like I am trying to. Of course, you were an exception. I never felt scared to commit to you because somewhere, you felt like home to me. I hope someday you find someone who makes you feel that way. Clearly, it wasn't me.
Few years down the line, we will still be friends like we are now and these things won't matter anymore. I appreciate you for still being so nice and warm to me, even if we are not going out on dates and flirting.
Until next time…
Yours,
Have-no-fucking-idea-what
Hauterfly Love Letters is a Hauterfly initiative for the month of February where we will be expressing our love for all things that we love, owe an apology to or simply want to acknowledge. Watch this space for letters we write to everything from our lipstick to our pedicurist and everyone and everything in between.
GET HAUTERFLY IN YOUR INBOX!