Shutterstock
Travel
#HauterflyOnTheGo: Surreal Locales Of Eastern Europe
By
|
Yesterday, I was scrolling through my daily dose of Snapchat stories and, apart from the usual dog filter selfies, car dancing, and pub hopping posts, I saw that one of my friends was in Budapest. And OH MY GOD, his posts are seriously making me rethink my life, one image at a time.
His backpacking spree made me wonder why people always dream about going to Paris or Rome (okay, they are gorgeous) when there is so much more to Europe.
We all know about the Western region, but what is slowly finding  a spot on everyone's bucket list is the Eastern expanse.
Cities and villages that have funny names, most of them surprisingly ending with an 'a'; fairytale villages with scenic views, snowy mountains and serene beaches, lush greenery, and, to top it all, the food is delicious with the best desserts on the menu.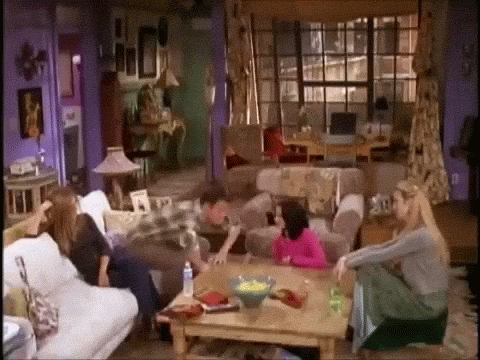 But wait, that's not all. Eastern Europe is also known for warm, hospitable locals who are happy to go out of their way to help you out. They will randomly start talking to you (not in a creepy way), show you around, tell you about unknown spots, and offer a place in their homes and hearts.
Also, the intense war history makes it a perfect place for those who are big on culture and heritage. Basically, it has everything.
Europe is THE vacation for many of us (courtesy: Bollywood) and we keep saving to splurge on it, but when planning your next holiday, consider the East because, believe it or not, it is unlike anything you've seen before.
So, go make friends before the tourists hit and come back a better person. If you are wondering where the image above is from, let me tell you that it is not Disneyland, it is Tallin in Estonia. Yes, this what I mean when I say Eastern Europe is genuinely heaven.
Here's a list of 10 must-visit cities in East Europe. Have you been? Let us know in the comments below! And if you are going, please buy some cronuts for me? 
1. Riga, Latvia
This UNESCO-approved city boasts of amazing architecture and huge parks. Apart from the bustling markets, museums, and colourful vibe, this city is popular on beach activities too, owing to its closeness to the Baltic sea.
Latvia is known for its sauna and public bath culture, and Riga is especially famous for it. Talk about a great, relaxing holiday, eh?
2. Prague, Czech Republic
One of the more known places in East Europe, Prague is a Godsend for photoshoots. Narrow bylanes, Gothic churches, eateries that have a warm, cozy aura, and a place where stories are made, Croatia is the perfect summer holiday destination.
Visit the old town square and make sure you stop by the famous astronomical clock that puts up an hourly show. While you are it, check out @vetrana's Instagram account, in case you need any more validation about how beautiful this region is.
3. Budapest, Hungary
Budapest consists of 2 cities (Buda and Pest) separated by the Danube river that has the iconic 19th bridge over it, which is definitely worth the walk.
Home to the world's most sinful desserts, Budapest has countless cafes serving yummy crepes, cronuts, pasteries, and so much more. You can take a cooking course to learn how to cook their traditional delicacies or know more about their affordable wine. Yes, you read that right.
4. Tallin, Estonia
It will take you a while to take in the beauty that Tallin is. Straight out of a story book, this one has real majestic castles, cobbled steps, red thatched houses, and trees for company.
The average temperature of this village is always around 18 degrees, so if you are tired of this scorching heat, you know what to do!
5. Mljet Islands, Croatia
Known as the seductive islands, these have thick forests covering them. If you are looking to relax and taking a breather, there really is no competition to the Mljet islands.
Walk, cycle, or just chill at the beach, with maybe a drink in hand?
6. Kotor, Montenegro
Offering the best seafood delicacies, Kotor is magical, especially for your Instagram feed. A wide blue bay surrounded by adorable little buildings with the backdrop of majestic mountains, you will have to pinch yourself to wake up from this realistic dream.
So, what will it be — a swim in the river or a hike up the mountain?
7. Dubrovnik, Croatia
Many Indians were seen heading to this picturesque town after Shahrukh Khan's Fan was shot there. And rightly so, this city is mystic. With captivating beaches and bold hills, it is a favourite holiday town, across the continent.
Since it is close to almost all the cities, a stop here is mandatory. Or you will miss it on a lot of things!
8. Krakow, Poland
Krakow breathes history with every step you take there. The remains of the Schindler factory will particularly give you goosebumps and, walking through the Jewish quarters, you will realise the worth of life, to say the least.
A mix of traditions and modern vibes, this city is the busiest that Poland has and, if you are bored of the villages, head here for a glimpse of the nightlife.
9. Ljubljana, Slovenia
An extremely tourist friendly, rather, backpacker friendly town, Ljubljana will leave you in awe with its greenery. A slow, serene, conversational town by the day, this one astonishingly turns into a party place as soon as the sunsets.
Party hard with the locals or just sip on some coffee by the cobbled streets, you won't be disappointment by doing nothing or anything.
10. Loket, Czech Republic
Although there isn't much to do in this quiet town, it is a good stop to rest and rejuvenate. It is designed in the style of a chocolate box, complete with vibrant architecture, the kind that you would try to draw in art class in school.
It is a hidden gem for sure, even for Europeans and, honestly, it should be kept untouched to preserve the beauty that it is.
GET HAUTERFLY IN YOUR INBOX!