Shutterstock
Travel
9 Tips That Will Make Flying With Your Furry Friend A Breeze
By
|
You know why that Goa plan isn't materialising? Because you haven't asked your pet to go along even once. (If you had, they wouldn't have said no. Okay, they might have thrown a few tantrums, but ultimately they would have agree to travel with you.)
Travelling with your cat or dog is an experience that is definitely worth trying. And if you think that taking them on a flight is a lot of hard work, then you are absolutely right. But it is also very 'paw'ssible.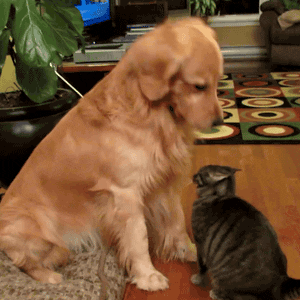 They are your little ones and they deserve a break from their surroundings as much as you do. After all, they go through all your mood swings, late work nights, and sometimes even have to deal with nonsensical dating partners. This travel season, treat them with a getaway and they might just behave well. At least for a few days.
Scroll down to check out our guide on how to make travel easier for your pet and you. Make sure you have your furry person close by and your cards in your hand, because by the end of this article, you will be booking tickets for the two of you!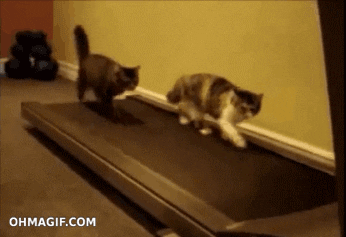 Before The Flight
1. Call The Airline
In India, only these airlines allow pets to fly along with you: Air India, Jet Airways, and Spice Jet. So they are your best bet for a good travel experience. Call them up as soon as you book your tickets, and inform them that you will have a pet on board. If the combined weight of your pet and carrier is under 5 kg, you pet can travel in the cabin with you (Air India, only). Else, they will be put in the cargo hold. Be sure to give the pilot a written note saying there's a pet on board as he/she will have to regulate the air temperate to ensure it's not too cold for them in cargo.
2. Purchase A Good Carrier
Depending on your cutie's size, you will have to invest in a good quality, IATA-approved carrier that is comfortable for them. This is non-negotiable, so don't even bother trying to find a "pretty" one. If it is not approved by IATA, your pet won't be allowed to fly. Be sure to attach labels to the crate with the flight information, destination, your contact name and number, as well as any special instructions for handlers. Place additional labels with the words "LIVE ANIMAL" in bold letters with arrows pointing upright on all sides to ensure they're not mishandled or lost in transit.
3. Do A Rehearsal
Air travel can be tough, especially for first-timers. Take your pet on higher altitude a day or two prior to the trip, just to make them somewhat used to the feeling of being above ground level. Also, take them to the market or the subway so that they can be around crowded spaces and won't go berserk at the airport.
4. Take Them For A Walk
A few hours before take off, take them for a walk. It helps ease the anxiety of going someplace new.
5. Get A Vet Certificate
Get their check up done and let the vet give you a certificate that gives you the green signal to let your pets fly with you. Most airlines ask for this certificate, so it is a necessity.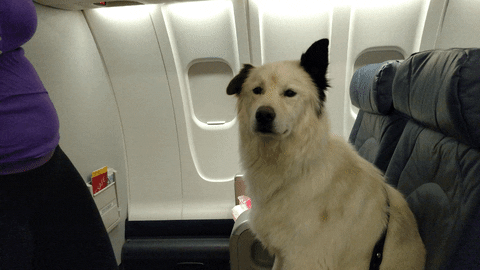 On The Flight
6. Moderate Food Intake
Don't give them anything heavy to eat throughout the day. They will feel uneasy and fall sick. Small portions will keep them happy. Keep a few biscuits or crackers, and some water, in the crate to satisfy their hunger pangs.
7. Ask For Help
Don't be embarrassed to ask the authorities for help. They have proper training when it comes to these matters and they will be of great assistance.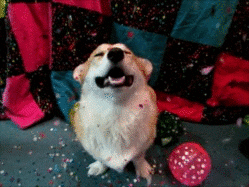 After The Flight
8. Rest For A While
Exit immediately and wait for your pet and carrier to arrive at baggage claim. Get them to a less crowded space, and let them come out so you can see if he/she is doing fine and is not too anxious. Find a pet relief centre at the airport in case something isn't right.
9. Treat Them
Give them their favourite treats as a reward for being such troopers!
If you need any more help in this regard, you can reach out to services like Furry Flyers.