This Painting Restoration Went Terribly Wrong And Has Inspired Memes On Twitter. Come On, It Had To Be Done.
To be let down is human. Sometimes, we dive headfirst into a task with a certain end result in mind, but we're left with something that's not even close. When someone you've trusted with a job doesn't deliver, it's absolutely natural to want to rip their hair out. But then there are times when the screw up is so bad, you would have laughed if you weren't shaking with anger. You're frustrated, but you can't seem to keep a straight face. Admit it – behind the thin veil of cringe is a part of you that thinks the fuck up was actually hilarious. In the age of Twitter, we've even become confident enough to post these mistakes for everyone else to laugh at. True valour is in letting your misery become someone else's meme.
A collector from Valencia became the victim of a hilarious fiasco when he tried to get a painting restored. The painting in question is a copy of 'The Immaculate Conception of Los Venerables' by the Spanish baroque artist Bartolome Esteban Murillo. According to Europa Press, the anonymous man was seeking help from a furniture restorer for the job. But the results left him horrified. The copy of the 17th century painting had been disfigured beyond recognition after the two attempts that went into restoring it. Take a look at it yourself, and you'll see what I mean:
Life is tough, and much is depressing, but I will still laugh to the point of tears at a botched restoration of a painting. pic.twitter.com/fWtETDEqTs

— Brad Johnson (@AhabLives) June 23, 2020
Now look, I'm no artist. And neither am I an art connoisseur. I know as much about art as Trump knows about governance. But it doesn't take an expert to know when something has been botched so terribly, there's no going back.
It has never happened that Twitter users have seen an opportunity and not made a hungry grab for it. So of course, when the pictures became viral, they hit a goldmine of meme worthy content. Furniture restorers may disappoint, but the internet never does.
https://twitter.com/Byronldn/status/1275411156983853058?s=20
Awesome meme potential, though. pic.twitter.com/fUhds34Tz4

— Al (@Deranged_Rosso) June 23, 2020
— Coca Zero (@lawgurrl) June 23, 2020
That poor art collector is still probably really upset about his botched restoration, and understandably so. We don't know if he's gotten a chance to look at these memes yet, but if he has, we sure hope he finds them funny!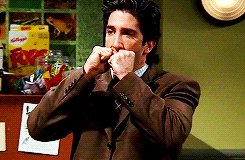 Know more