Shrey Sawant/ The Hauterfly
Lifestyle
Study Says Women Likely To Drink More Alcohol During Coronavirus Lockdown Than Men. Why Are We Not Surprised?
By
|
As a desi girl who lives with her parents, I am glad that my folks know that I drink socially. It feels good not to have to hide my glass from my parents when we're at social events together. In fact, it's even a nice bonding exercise to share some chakhna and chat with Dad when we go out to dinner. The biggest relief, though, is during this unprecedented coronavirus lockdown because I can enjoy an occasional glass of wine without worrying about parental wrath. And you do need a pick-me-up sometimes, don't you? In fact, an Australian study suggests that women are more likely to drink more alcohol during the lockdown than men!
And the reasons for this seem rather legit!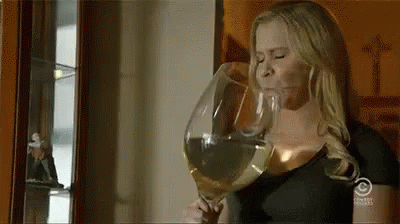 What's this study that speaketh the truth?
Researchers at the Australian National University's Centre for Social Research and Methods conducted a very interesting study on the alcohol consumption patterns that had emerged during the lockdown period. They compared data from the times before COVID-19 put us in house arrest and after. And their results might just explain why we saw that mad rush at liquor shops once they were opened. (It won't justify the unsafe practices, but still.)
According to the study, conducted by Professor Nicholas Biddle, Associate Professor Ben Edwards, Professor Matthew Gray and Kate Sollis,  while the frequency of alcohol consumption in males during the coronavirus lockdown period is slightly higher compared to data from 2-3 years before, the frequency in women is substantially higher than males. The data used for comparison came from a national health survey that was conducted in 2017-2018, which was then compared to data collected in February – May 2020.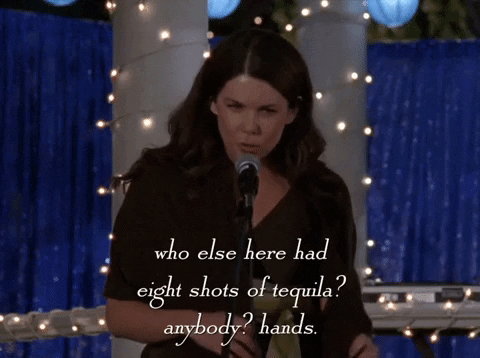 Why Though?
The reason for this increase can be attributed to a lot of factors like stress about the future, anxiety, habit or even boredom. However, the study has inferred that the substantial increase is seen more in women who are responsible for caregiving than in men.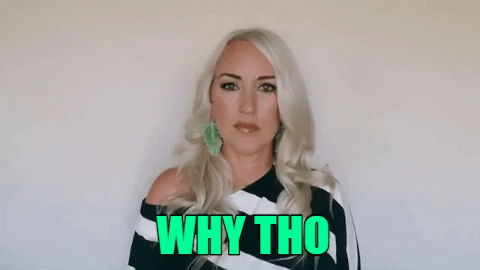 What does that mean? Simply put, men are more likely to drink more because they're bored at home or because they're jobless or working less hours. However,  women who have caregiving duties such as raising children, taking care of families, our responsibilities towards the health of seniors are more likely to feel stressed, and might crave that extra drink much more than men would.
Another interesting tidbit to come out of this study was that women were more likely to self-admit that they were having more drinks during the lockdown period than men were. You'd think that would be the reason why it looks like women are drinking more than men. But as they study reported, there were several other factors as well, which suggest that women might be more inclined to reach for the bottle because they're probably feeling more stressed, anxious or even overworked.
The study did mention that while there was an increase in these numbers, it was overall rather moderate, and definitely not a cause for concern, It's not like people were turning alcoholics or something! Moreover, there were also many who might have decreased or stopped drinking completely because circumstances were unfavourable—"How do I have margarita nights without my girls?"
Whoa, but this makes total sense! Women are over-worked.
While this data is based on Australians, we wouldn't be surprised if this is the case in global alcohol consumption as well. The lockdown has definitely increased the burden of work on women, whether they are working women or homemakers, especially both. For those who remain employed and are working from home full-time, freelancing or running their businesses, the lockdown has probably only increased their workload. The work-life balance may have also gone for a toss now that the line between work hours and home hours are blurred.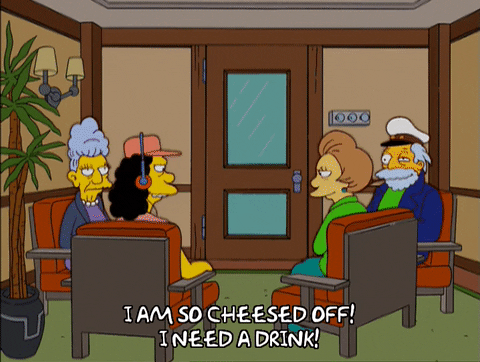 Furthermore, with no hired help available, and patriarchal values still being the order of the day in most homes, the household and childcare responsibilities now fall completely on the women. If they're lucky to have a partner who believes in sharing the load, there's still the treacherous balance between managing household responsibilities, work tasks and taking care of themselves.
Naturally, mental health can be tricky to maintain at such times. It wouldn't be surprising at all if at the end of a tiring day, you pour yourself your usual drink(s), and then go for a spot extra to take the edge off! Since you're at home, and there's probably a stock, you might even indulge in a drink during the weekdays or daytime, as opposed to just the weekend or social occasions.
"Log kya kahenge?"
In India, of course, these numbers might not hold true, because many people are unable to or choose not to drink alcohol out of respect for their elders in the house. Some either crave company or lack opportunities. Let's not forget that with many people rendered jobless and in a financial crunch, they might also choose to refrain spending on this habit.
I remember, when the government permitted liquor shops to reopen, pictures began being circulated, of serpentine queues outside shops. Amongst them, any that showed women standing in queues were trolled and snarked upon extra, because "Dekho kitni desperate hai".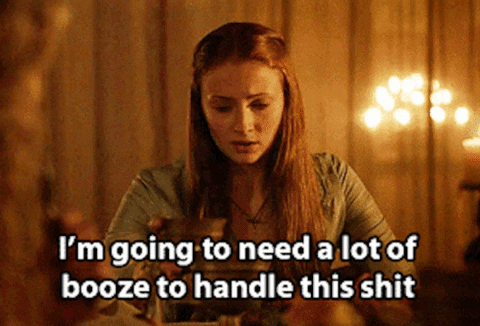 Considering how judgemental our society is about women drinking, our numbers won't just be less, they'll be under-reported out of shame or embarrassment (you know, just like our coronavirus cases).
Over-consumption of anything is staunchly discouraged. Especially at a time when one ought to be taking care of their health. But girl, if anyone gives you crap for enjoying a well-deserved drink or two, feel free to shove this study into their face.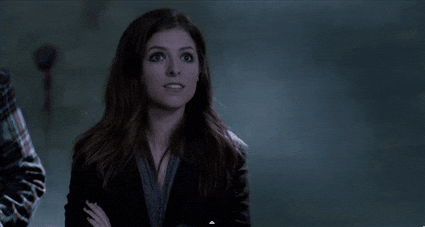 GET HAUTERFLY IN YOUR INBOX!