I Went To The Justin Bieber Concert Last Night And (Almost) Became A Belieber
My job has many perks. Sometimes they work in my favour, and sometimes they make me question my very existence. When Hauterfly got a media pass for the Justin Bieber Purpose Tour concert in Mumbai, which happened last night at the D.Y. Patil Stadium, I was chosen to take one for the team. Ahhh…always wanted to be 'The Chosen One'.
Why this special privilege? Because a) it falls under my beat, and b) I'm the only one in the office who is relatively close to being called a teen, age-wise and otherwise, so it is genetically impossible for me to not love JB, right? Fair assumption. You know, it's like saying, "Hey, you are old. Do you hang out at the cemetery often?". (Too dark? No? Thought so.)
I pleaded with my editor not to send me, but it was in vain. So I decided to stop being a cry baby, suck it up, and experience the Belieber fever in all its glory. Anyway, when else would my Wednesday ever be this exciting?
But before you read any further, there are 3 things you should know:
I am not a Justin Bieber fan.
I knew only 3 of his tracks — Baby, Sorry, and Let Me Love You.
This article can also be called 'A Guide On How To Survive A Concert Alone'.
Okay, then. Take a deep breath, because you are about to relive the magic of Mr Bieber through my eyes. Here's how May 10th unfolded for me!
12:00 pm: I start my journey to the D.Y. Patil Stadium in Navi Mumbai, and it is quite the journey, because the venue is a good 2 hours away from home. Now, I know people (one of whom happens to be my 15-year-old neighbour) who have booked hotels near the venue, camped outside it, left their homes in the wee hours of the morning, just to reach the gates before the madness started.
But, hadn't it already begun?
2:00 pm: It is heartbreaking to leave the comfort of my AC cab, because stating that the weather was hot would be a major, fictional understatement. And then we have to exchange our media passes for bands at the Raheja Ground, which is a 20-minute walk from the stadium.
Once I reach said ground, I discover that the media accreds were available at Gate No. 1, at the venue. (In retrospect, maybe it was a sign that this was just the beginning.) The massive crowd was definitely not helping my case.
After sharing a rickshaw with a stranger and taking the sky walk, I finally reached the media counter, which was basically a white tent. No wait, it was a white sauna. There were around 20 people crammed inside a 10-foot space, with the organisers desperately trying to keep calm. One of the interns started shouting at us, but her senior immediately reprimanded her. I hope she still gets her stipend.
The event was highly disorganised, and just about a half hour into the fiasco, I texted my mom to inform her that I may not come back alive.
3:45 pm: Finally I got my band and ID. By this time, I, and all of the other 40,000 odd people, were sweaty and cranky. Now is when I finally got the time to take in my surroundings and, as expected, the stadium was brimming with teenage girls. Like, literally.
And some teenage boys.
Squealing every 10 seconds, taking innumerable selfies, and trying to act way older than their age. White sneakers, denim shorts, JB t-shirts, checkered shirts wrapped around their waists, and chokers — this seems to be the standard dress code for today.
I also spotted a few people wearing leather outfits (one with a jet-black leather bralette) and I actually died a little inside. Why do they do this to themselves (and to me)? Why?
This is also when my stomach started to growl, so I marched towards the food court with my newly made acquaintances — 2 girls from Pune. We have to purchase coupons for a minimum of Rs 500 to buy the food, and the drinks had to be bought separately. My heart shattered a little as I paid Rs 100 for a 250 ml glass of coke, but anything was welcome to help survive this torturous heat.
And the cherry on top was that there was no network. I was in half a mind to just leave and save myself from this torture. In fact, I even asked my family, friends, and colleagues, to be on stand-by to entertain me.
How the hell was I going to make it through this day?
4:00 pm: The presenter, Elarica Johnson (of Harry Potter fame), took the stage and announced that the concert had officially begun. DJ Sartek started playing his tunes and the crowds slowly started pouring in.
Oh, before that, let me tell you that it took us a while to reach the platinum zone, which was way up front. We lost our way, hit dead-ends, asked the crew, who were as clueless as we were, and in the end, managed to reach the enclosure drained but safe, all thanks to this one guy who gave us directions with precise hand gestures. Could have been a great traffic cop.
The stadium is huge, with the general zone right at the back, followed by the silver zone, and ending with the gold and platinum ones, right next to the stage. Then there was the Ultra Lounge (one of the event sponsors) at the back, but on a higher level from the ground, for all the attending celebrities. Of course.
5:00 pm: Surprisingly, the sun is still very much shining, showing no signs of setting. Somewhat distracting us from the scorching heat, Elarica came up again, this time around, wearing almost nothing. DJ Zaeden was up next and, much like the previous act, tried too hard to keep us entertained.
Most of the kids were sitting on the ground, saving their energy for later. And suddenly it hit me. There were only a handful of guys here, mostly with their girlfriends. Wherever I turned my head, I saw a guy holding a girl's hands. And these were kids, okay, so everything was PG 13.
In fact, my newly-made acquaintance asked me, "Are you looking for something nice, too?" and I gave her a guilty laugh. But really, there were no guys my age, and all my plans of finding a soulmate here went down the drain.
Apart from hormonal teenage chicks, a few desi boys, and security staff, a majority of the people there were parents. Mums and dads, water bottles in hand, could be seen running behind their children. I think I even spotted Anurag Basu amongst the crowd of doting parents. It was fun attending a concert with teenagers who couldn't believe they were out of their homes at this hour. Fun times, yougaiz.
And this was the part of the stadium that apparently has the most expensive tickets.
So not a poor country, bro. Not tonight, at least.
6:00 pm: The clock struck 6 and Alan Walker walked onto the stage, only bringing Bieber closer and closer. As people started getting pumped up, the sun started setting, and everyone was all smiles. But only for a little while, because soon the dehydration kicked in. Earlier in the day, no one wanted to leave their spot and go all the way out to drink water. Priorities, you see. And for them, dying here would be perfect.
But, not for me. I was beginning to feel dizzy and nauseous. My acquaintances couldn't take it any more and went back where they could breathe. I, on the other hand, decided to stay strong and fight. As if resonating my thoughts, people started chanting "Water! Water! Water!" Alan, of course, thought they were screaming 'Walker', because suddenly he gout all pumped up, introduced his new track, and kept saying, 'Thank you, India'. Poor chap.
7:45 pm: Alan ended with the track Alone and everyone went nuts. Partly because the song was great, but mostly because they knew it was just about time.
Cameras out, screeching voices in, lights off. Ladies, gents, and kids, the show had begun.
8:00 pm: Amidst some kickass visual effects, fantastic sound, and amazing dancers, came the (young) man himself. Clad in a Palace t-shirt and Adidas shorts, Justin Bieber took the stage and I think I may have gone deaf. Girls were screaming, 'I love you!', asking their friends to pinch them, hugging their boyfriends, and crying. Yes, they were bawling.
Me? I was just worried someone would knock off my new red iPhone and then I would bawl too.
Also looking at JB, I was feeling slightly overdressed.
He started off with tracks like Love Yourself and suddenly, nothing else mattered.
It was Bieber, his stage, and his audience.
9:00 pm: He jumped around on stage like a monkey on drugs, did a few moves, shut his eyes, and crooned; drank lots of water (hey, he is human and not used to this humidity), said this was the best night he had ever had (just like every other concert ever), and went on to give little girls the best 90 minutes of their lives.
Even though it was pretty clear that he was lip syncing through many songs, people didn't give a damn. All they cared about was how close he was to them and that they were watching their favourite star live.
It was when he took out his guitar and sang Cold Water that I found myself getting a little lost. I was beginning to realise why everyone in this stadium was going nuts. It was a good moment, but it didn't last long. Because he then threw the gum he was chewing into the crowd and they caught it. Ewww. No.
He also went backstage to change, because he had that option — we didn't. The humidity got to him big time. How do you feel, huh?
9:45 pm: And just like that, it was over. Months and months of anticipation, waiting, and hustling came to an end, and I could feel the sadness of a thousand female hearts all around me. JB gave a great goodbye with Baby, Purpose, and Sorry as the showstoppers with, of course, the Indian flag in frame.
It felt surreal that it was already over and somehow, everyone refused to believe it. The adrenaline levels suddenly crashed and there was an eerie feeling all around.
Then, the horror began. Again.
Thousands and thousands of people made their way to the exit together, and at a dreadful pace. All I could smell was sweat, and with every inch I moved, I was shoved around by someone drenched from top to bottom. I don't know about memories, but I was definitely carrying home enough bacteria with me.
10:30 pm: After walking for around 40 minutes, I finally reached the gates and took a deep breath of polluted air. I called up my mom, my boss, and others who I know would be worried, informing them of my current situation.
As expected, there were no cabs available to take me home, and ultimately, I walked for an hour to the nearest railway station.
In the train, I met a guy and a girl who were also returning from the concert. Assuming that the girl was the fan, I started talking to her, before she stopped to tell me that she had come just to accompany him. I was genuinely shocked. I knew I had to capture this, and asked them if I may, to which they both exclaimed, "We are not dating!". Uff, young love.
1:15 am: Two trains and an auto ride later, I was home. Tired AF, hungry, and as sweaty as someone who hadn't bathed in ages, home never felt this good. Every cell in my body was in pain. Trust me, concerts are hard work, and standing in that godforsaken heat for 10 hours was no joke.
My 12-hour endeavour had finally come to an end, and I was happy and had no regrets. This was something I was going to remember for the rest of my life.
In Short
I lost my ID in the crowd, got abused by kids for blocking their view, stood till my legs were numb, survived the entire day on a glass of water and a wrap, witnessed immense levels of stupidity, and yes, I would have never paid to go for this concert.
But on the other hand, while I was there, standing alone, automatically swaying to the tracks, I found myself enjoying Bieber and his music. There was something magical in the air and I know for sure that it was a good feeling.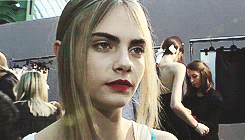 And it helped that at least 7 people told me that I look like Cara Delevingne, so yay!
As I was leaving the venue, I saw a few kids on wheelchairs and I thought with a smile, if a guy, even a demanding superstar like Justin, can give people a little happiness, an evening that they will never forget, a few moments of joy, he can't be all that bad, yeah?
Not a Belieber yet, but thank you, Mr Bieber, for a memorable night. And going for a concert alone is actually doable, so you can stop feeling sorry for me, because anyway, it's too late.
Hehe.
Okay, bye.
Know more