Lifestyle
Excuse Me, Do You Think I Look Fat In This Quarantine?
By
|
Look, I am in the know of concepts such as stress eating and emotional eating, considering it was the main factor in me putting on 20 kgs during exams or during a bad breakup. What I wasn't aware of was the concept of idle eating. You see, having been spit balled into this post apocalyptic scenario where being at home makes you a hero, the one other thing that it also makes you in the process, is fat.
Yes, you heard that right. 2 weeks ago, at a doctor's clinic when I checked my weight, I was about 47 kgs and evidently fell into the  underweight category. Safe to say, coronavirus has taken care of that problem for me, for this morning I weighed about a healthy 51 kgs. Except, at the rate of gaining 4 kgs in just 14 days, with about a few more weeks left to pass in quarantine, chances are that I'd be turning my underweight troubles into overweight woes soon enough.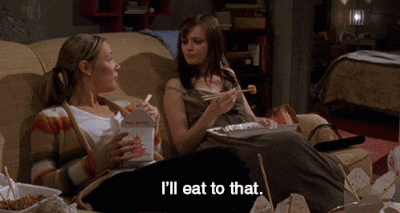 Not to sound like a cynic here, but just a realist who loves her super saver pack of doritos, this quarantine is probably single-handedly going to leave us all with more than just one roll of fat. Possibly a few tummy tyres. With our daily routines turning into an attempt of breaking the world record for staying in bed the longest, we have possibly fallen into a loop of eat, sleep, eat a little more, repeat. And last we checked, it isn't doing any of us any favours.
But being shoved into a timeline when everything has seemingly slowed down, except our appetite of course, what else does one do other than eating away? We've tried working, we've tried reading which only aids the process of falling asleep, we've exhausted scrolling through memes on Instagram and we've tried talking to the people inside our homes. But nothing, I repeat, nothing comes close to the satisfaction of opening another packet of chips or making a home cooked meal for two for one. With fridge turning into a tangible version of speed dial, we have found ourselves a booty call that seldom disappoints.
And it's not like we aren't trying to keep it in check. With frequent walks up to the kitchen, or the cardio it takes to try to get up from the bed, coming close to almost doing a crunch right there, we have reason to believe that we haven't completely transported to the dark side yet. But as boredom begins to translate itself into pangs of hunger, accompanied by poor self control and lack of anything else to do, we think we may have just stumbled upon the recipe of how to make ourselves 10 pounds heavier. More so since procrastination has become second nature and the only exercise we've subjected ourselves is to chewing incessantly and stretching enough to reach to the furthest end of the kitchen cabinets.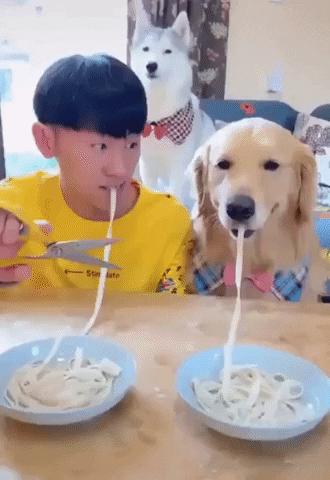 I have to admit, what started as a harmless way to bond with my dog over snack time has evidently turned into an addiction I can't shake off. Going through our quarantine snacks faster than we go through boys on a dating app, we are about one meal away from joining a self help group for being a foodaholic.
Yes, they said people never come out the same when they've such experiences, but little did we know that meant coming out looking like a balloon! But hey, one problem at a time!
GET HAUTERFLY IN YOUR INBOX!