Cleaning And Organising Is Helping Me Deal With My Quarantine Anxiety Better. Here's Why I Am Being Mary Kondo
I wouldn't say that it's a new-found passion because I have always loved cleaning and organising. Some people who have seen me making a mess wouldn't believe it but those who know me long enough would vouch for my passion for cleaning. Back in college, when my best friend was rather messy, I literally used to clean her room. Even if I hookup with a guy, I always make the bed before I leave. If I slept on a bed and messed it, I have to make it in the morning otherwise it kinda remains in my system like an itch I can't scratch. Yes, there's a little Monica in me.
Now that like everyone else I am homebound, and without domestic help, I have another excuse to clean. In fact, I can actually do it meticulously, really moving things around and all that. Since I am working from home, I get to my chores after I am done with my work. Basic duties aside, I have re-organised my wardrobe and the satisfaction I feel looking at my clothes compartmentalized according to occasion, fabric and type, is kind of unparalleled. I have better filters in my closet than some e-commerce websites and that says a lot!
Next I went to sorting my beauty products. First, I discarded everything that I didn't need or had expired. Then I divided everything in two categories: makeup and skincare. I have also done my dressing table and my closet of essentials such as more beauty products, accessories and snacks. I am eyeing the refrigerator next. I know, Mary Kondo and Monica Geller must be having explosive orgasms right now. But seriously, it feels really satisfying. You know like the satisfaction you feel watching videos of slime or things popping. Except this is so much more productive.
It really helped my anxiety and keeps my mind off thinking about coronavirus, lockdown and so many stressors. Here's why I feel it is helpful in such stressful time.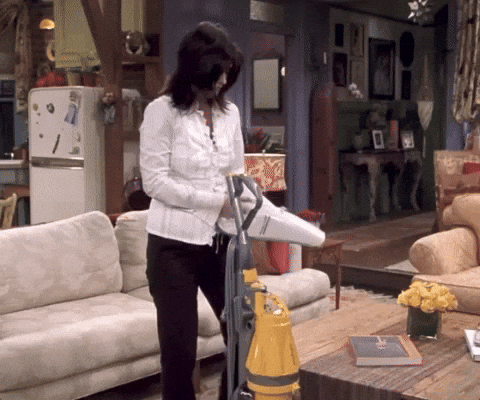 It gives me a sense of control
We are in a situation where we feel we have very little control over things. The most we can do is stay home and just wait for our doctors and Government to fix everything. We don't know when this will end and it can lead to a lot of anxiety. But when you clean and organise, you feel in charge of things and it helps ease your anxiety.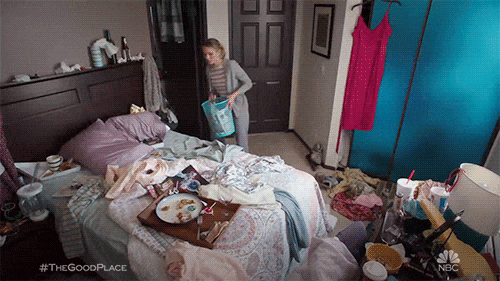 Reduced clutter means fewer stressors
Our brain collects stimuli from our visual cortex and a lot of things in our space means a lot more stimuli. "In our minds, we view clutter as unfinished business, and this lack of completeness is unsettling and stressful to most people," Sherrie Bourg Carter, Psy.D., psychologist told Good House Keeping. We don't need to feel stressed just by existing at home. It makes you unproductive and cranky.
It gives you a sense of satisfaction
When you're cleaning, you take on little tasks and give it your full effort and interest. After investing time in the activity when you successfully complete it, you feel very productive. I mean, seriously that's the most productive you're gonna feel for a while so cherish it.
It helps you let go
Only after you start cleaning and organising, you discover piles of things that should have been thrown out long ago. These things are just occupying physical and mental space in your environment and that's quite unhealthy. Over-attachment to possessions can make you a person who doesn't know how to let go. When you finally throw out everything you don't need, it makes you feel lighter and capable of letting go of toxicity. A lot of people tend to start de-cluttering after a breakup as a way of letting go.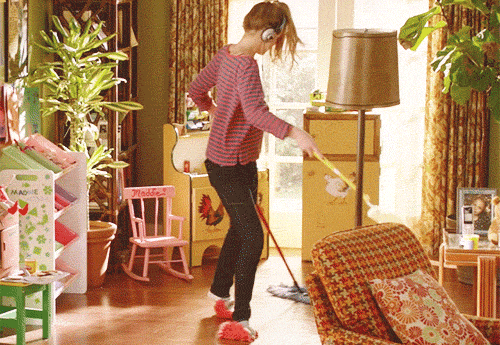 It is cleansing for your soul
We've relied on domestic help forever and now when we come down to cleaning things on our own, it is humbling. It is detoxifying for both body and mind. Clutter and dirt is associated with negative emotions such as anxiety, stress, confusion etc. So cleaning and organising actually helps also cleaning your mind and soul of such feelings. Having a clear head will help you sleep better, which further heals you and puts you in a good frame of mind.
Know more