Christopher Miranda/Hauterfly
Lifestyle
A Letter To My Bestie's Husband: A Tale Of Happy Endings, Admiration And Perpetual Third-Wheeling.
By
|
Dear Bestie's Bae,
I have known your wifey for 12 years now; we've fought, loved, hated and loved some more. She had just moved to Mumbai from Indore when we became friends. We were just 16 and quite insane. This was at an age and time when friendships didn't need a motive to bloom, so there we were – bonding over food, bunking lectures and crushes. Sometimes, studies too! I have been with her through her first crush (and some more) and heartbreak and I know how well she has evolved since then.
When she met you at work, let me tell you and you might have guessed this, she spoke a hell lot about you. I used to hear her stories about how she really likes you, but she didn't know where any of it is going. I knew so much of you, I felt like I know you rather personally. And when I met you, I felt she was right all along. She was glowing with happiness and I had a lot of fun too (let's plan to meet again?)
All of us are really protective of our girlfriends, and Alisha is like my sister, so you can imagine, you'll have to fight me before you get to her and all that. But I loved how she blossomed in your company. I loved that you made her happy and not just that, but also incentivised her to work on herself. She used to drive me mad sometimes with how much she wanted to be the best version of herself. I rooted for you, all along!
And then she broke the news to me – you guys had decided to get married! It was such an emotional moment for me. On one hand, I was so happy that all of this was happening and she's going to have such a nice guy as her life partner. On the other, I felt like I was losing a part of myself with her going away. I knew it would mean that she's going to get busy with her new life and we will not get as much time to spend with me. I am not complaining (okay, just a little!), for I know this is the natural course of life. I was also emotional because my baby was at the threshold of a new life, new journey but it helped me sleep well that it was with you, someone who'd take good care of her.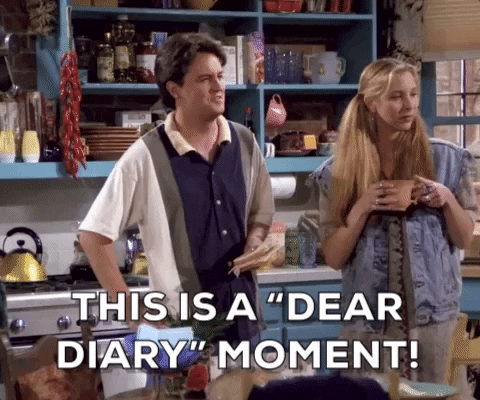 In the two years of your marriage so far, I have seen her grow. Her maturity has spiked, and I should thank you because that also means I am off the hook and mostly, I can expect her to understand. I am not sure if you are off the hook yet though but I guess you will get there! She loves travelling and I am so glad she has found a partner who shares the same passion. PS: I appreciate the gifts you guys get me from your trips. Keep 'em coming!
We share a bond, bestie's bae, even though we don't meet that often. Whenever we do I thoroughly enjoy your company – you're humourous, fun-loving and insightful. I wouldn't have been third-wheeling so many times otherwise! You're one couple I don't mind third-wheeling with at all. In fact, thank you for adopting me! You also kinda know my entire dating history so I guess we know each other pretty well.
She is lucky to have you and I hope you feel as lucky to have her. My best friend has several quirks and she can be unreasonable but she loves with all her heart and has practically zero ego. She is the kind who is always there for her people and will never stop putting effort in making things even better. She has blended in so well in your family and friend's circle that it feels like she was a part of it all along. Don't even ask how I can say that; let's just say I know things!
I hope you continue to have a lot of fun and understand each other better every passing year, 'cause you literally have a lifetime to do that!
Yours,
Third-wheel
Hauterfly Love Letters is a Hauterfly initiative for the month of February where we will be expressing our love for all things that we love, owe an apology to or simply want to acknowledge. Watch this space for letters we write to everything from our lipstick to our pedicurist and everyone and everything in between. 
GET HAUTERFLY IN YOUR INBOX!