5 Signs You're An Incurable Party Animal
Much to my mother's dismay,  and my glee, I am a party animal. I got hooked on to dancing the night away in a half-drunken state in junior college and it just never got old. I don't like it because everyone around me does, I like partying because it is a way for me to relax and dance off a week's stress. Though it seldom happens, there is nothing compared to the feeling you get when you plan the perfect night out and everything goes your way. Crowded bars, loud Bollywood music, a little tipsy in the head and I am in my happy place. If you relate to this at all, read on and if you relate to all those signs as well…you most definitely are a party animal!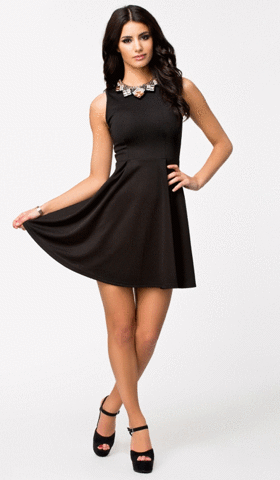 Your closet is stuffed with more blingy crop tops than casual T-shirts
This is sign number one, guys. You never have anything new to wear to office because every time you go shopping, you always come home with a new LBD or a crop top. But the fact that you look like a bomb at every party kind of makes up for it.
You are getting home just when others are leaving for their morning workouts
This happens to me very often, it is like we are redefining "the walk of shame". But, the scandalous looks I get when a neighbour sees me walking into the building at 6 am tripping and swaying with smudged makeup, wearing the same clothes I had on last night, are more interesting and I have no fucks, so it's cool. But hey, if after any party you find yourself in this situation at least you know that you had one hell of a night, right?
"What happened last night?" is the first question you ask every Sunday morning
Ahhh, the "what did I do last night" questions are kind of a tradition after every great party. You call the one friend you know was relatively sober to find out if you did anything super embarrassing like fall off the bar table (true story, guys), drunk dialed an ex or just made out with a stranger on the dance floor. When you are asking questions like these, 70% of the time the answers are not pretty. But hey, you're already prepared. And if your friends are assholes, like mine are then they have photographic evidence as well.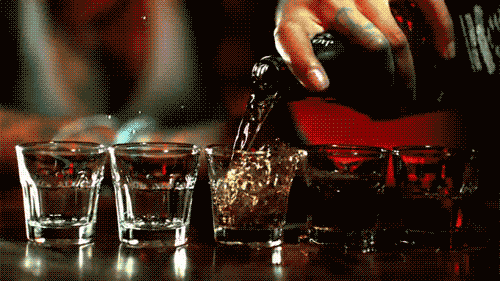 You know the bartenders and managers of most clubs. So much so that you get free shots
Getting free drinks, shots and even food at a bar is not only the biggest perk of being a party animal, it also instills a sense of pride. Don't you love it when you escorted into the VIP section and get an array of free drinks for you and your friends? You know everyone else waiting to get in is hating on you so hard, but you know you have earned this. When this happens at three or more bars, there is no doubt that you can't resist a good party.
You are a pro at hangover cures
Hangovers are the closest you feel to death without actually dying. But thankfully by dealing with them often, you have picked up a few tricks. Everyone has a different way of dealing with hangovers and you know all of them. Whether it is eating yogurt or taking a head bath you have tried them all and know which ones work and which ones are just hearsay. This quality is more like the byproduct of being a party girl, but it comes in handy every time.
https://thehauterfly.com/fashion/malaika-arora-birthday-party-celebrities/
Know more