Dating
New Study Says Watching Romantic Movies Together Positively Impacts Your Relationship
By
|
Ever since the lockdown happened, the amount of audio-visual content we consume online has surged considerably. And honestly, Netflix has been my rebound romance whenever I am going through a breakup. The logic here is that there is a sudden loss of a person I would talk to so often and meet often. And it is very common to try and fill that gap by our interactions with irrelevant and often undeserving candidates. Yes, after a couple of rebound flirtations, I realised it's better to just stick to being on your own. So the OTT platforms have been adept at keeping me hooked on. And the best thing, they help you escape from the real world and more often, they end up making you reflect on things. Watching romantic movies together as a couple is even better if you have a bae!
For instance, when I watched The Holiday, I realised that it's good to cut some ties off and stop always being there for fuckbois posing as friends who need you. Yeh Jawaani Hai Deewani makes you want to take off on a vacation and call up your bestie to tell them you love them. Love Aaj Kal will make you want to call your ex- don't!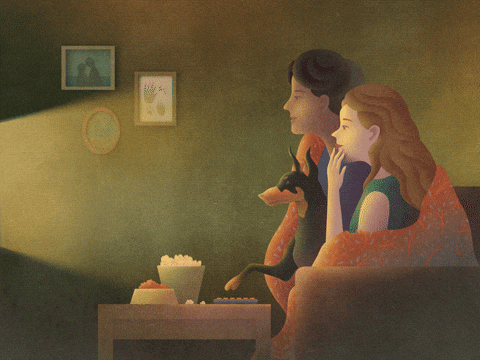 Turns out, watching romantic movies together helps couples bond better. I guess that's great considering the pandemic brings several opportunities for finding at-home entertainment. But we are not talking about just any random movies. Watching those that are rom coms or feature couples can have a good impact on your relationship, says Ron Rogge, an assistant professor of clinical psychology at the University of Rochester.
Rogge gave participating couples home assignments and that was to watch a movie from his pre-approved list including some classics every week. Post the film, they were told to discuss the movie and especially the journey the couple went through. The couples did this exercise for five weeks and there was significant improvement in their relationships. "Just watching three movies at home and having discussions about their relationship that they ease into by talking about the relationship on screen first" reduced divorce rates in the group.
Rogge told People, "Most people don't know how to talk to romantic partners or find it difficult or awkward or tense." He further adds, "Movies can make it easier and a lot more comfortable. It also helps couples prioritize time together to make a connection and open up a little."
He also said that watching romantic movies together can help couples in all relationship stages. "We believe that this will probably be beneficial for couples of all shapes and sizes," Rogge clarifies.
Rogge believes this is a great exercise, especially during the pandemic since we are spending more time at home. Also, breakup and divorce rates have been high during this time so it might just help save your relationship. So what are the rules? There aren't many. Rogge says it needs to be centered on a couple and have a long-term relationship. He believes romantic dramas work the best. He doesn't recommend horror as much but honestly, it works for me. Have you ever observed the couples in horror films? They are really so good together. And honestly, it kinda helps you think about how would you behave and bond in a difficult situation.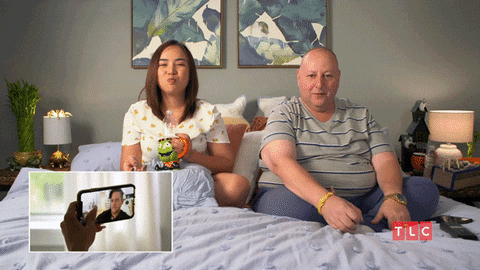 Rogge suggests watching romantic movies together isn't enough. The couple must ask questions post the movie about the stress-management strategies of the couple, how they behaved in difficult situations, analyzing their feelings, etc.
Actress Alison Sweeney told People this helped her and her husband, "During Breaking Bad, I'd pause it and say 'Oh, honey, I would never turn you in. I would help you hide the money.'"
Rogge says he uses this approach too, "There are times when we will be watching a movie and I will pause it and say, 'Oh my God, that guy was such a jerk. And I totally did that to you yesterday. I'm so sorry. I apologize. I was in a bad mood. But you didn't deserve that."
Watching romantic movies together does help us express ourselves better – through stories of other's lives and looking at situations objectively.
GET HAUTERFLY IN YOUR INBOX!