Kangana Ranaut Calls Urmila Matondkar A "Soft Porn Star". Even If She Were, Why Is This An Insult? Feminism Takes A Hit
All of Wednesday, my Twitter feed was flooded with 'gentle reminders' that Kangana Ranaut was all set to give another 'explosive' interview to Times Now's Navika Kumar. It was going to be a whole new side of her, the promos promised. And I snorted (not the drugs wala snorted, guys, geez. Relax.) because that's an utter BS claim. But while I was proven right, there was also ample supply of shocking statements that reached a new low, and were definitely worthy to be flashed as 'Breaking News'. Turns out, Kangana has gone ahead and called Urmila Matondkar a "soft porn star". Yep, that happened. Check this out.
Two Peak Feminists 🙏

Kangana : Urmila is a soft porn star.
Navika : Hehehe pic.twitter.com/7OGptESvtd

— Tempest (@ColdCigar) September 16, 2020
Context: Kangana Ranaut was talking about the claims that her current crusade against Bollywood, which began with seeking justice for Sushant Singh Rajput against nepotism and has now progressed to exposing Bollywood as a drugs nexus, is actually a way for her to get into politics and get a party ticket. To which, the Panga actress haltingly replied that she didn't need to resort to all that to get a ticket. They were rather easily handed out to any and everyone, even someone like Urmila Matondkar whose claim to fame isn't her acting skills but that she is a "soft porn star".
There were a lot of other comments made, but my brain can only process things one at a time.
Of course, her comments sparked massive outrage on Twitter, because, well, that's the norm these days, innit? Say something, start the fire and then sing "We didn't start the fire!" (Sorry Billy Joel)
Calling @UrmilaMatondkar a "soft-porn star" is the kind of misogynistic behaviour we have been accusing politicians of for all these years. @KanganaTeam had no right to use that language against a colleague. In any other field of work, this would amount to harassment.

— Faye DSouza (@fayedsouza) September 17, 2020
Just felt like saying this to one of the most beautiful, elegant, evocative, expressive actresses ever. Sending you love @UrmilaMatondkar

— Anubhav Sinha (@anubhavsinha) September 16, 2020
Every actor has right to perform on screen within his/her capability and capacity of choice. Name a single female actress of modern times who has never shown her skin, so calling #UrmilaMatondkar a 'soft porn' actress is derogatory.The interviewer and guest both lost the grace.

— Meenakshi Joshi 🇮🇳 (@IMinakshiJoshi) September 17, 2020
However, it was on Twitter that I found out Side B of this broken tape. Turns out, Kangana Ranaut was merely giving it back to Urmila Matondkar because the latter had called her a "Certified Rudaali of Bollywood" on another interview.
https://twitter.com/Shehzad_Ind/status/1306450205768704000?s=20
I know you cannot see me right now, but picture me and women the world over collectively facepalming themselves over this glorified cat fight.
As you read this, factions of supporters for both these women and their political affiliations are indulged in an extended "She said, she said" argument. On Twitter currently, people are sharing pictures of both Kangana Ranaut and Urmila Matondkar, from their movie scenes where they exposed skin, wore something risqué or simply posed with a sexy expression. This is supposed to convince us that both women don't deserve to be taken seriously because "Look at the kind of scenes they've done! How can the accuse the other woman's character if they have worn skimpy clothes and done lovemaking scenes in their movies!" There is absolutely no sense to either argument, as both women haven't really upheld their points. Because you cannot do that by trash talking other women.
https://twitter.com/RashiModi_/status/1306474843861254145?s=20
https://twitter.com/KanganaSena/status/1306396199155568641?s=20
No, literally, I am not even making this up. Argumentum ad hominem, or in this case, Argumentum ad feminam, is a legit fallacy in logic that attacks the person making the argument instead of the argument. And while a lot of politicians use this form of argument today, it is safe to say that attacking a person and their character is a cheap shot any day. It points to the weakness of one's own argument, and proves that it lacks merit and is so incapable of standing up on its own that you had to resort to personal attacks to make an impact. It's the rough equivalent of when you cannot win against your sibling so you just thrust your tongue out and blow a raspberry.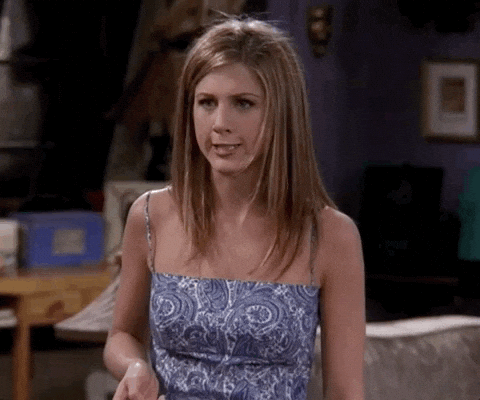 Here's the thing. Both Kangana Ranaut and Urmila Matondkar seem to have overstepped. Calling an actress a "soft porn star", irrespective of whether it is true or false, is not acceptable. Why? Because, here, in every sense of the phrase, it is meant as an insult or mockery. So when Kangana tries to defend her point by saying "Oh since when is 'porn star' a bad word and what about Sunny Leone" is another feeble and laughable attempt to justify her argument.
That being said, Urmila Matondkar trash talking Kangana Ranaut in the first place is once again not a good look. We get it, you're a politician now. But that doesn't mean you forget that this country does not need any more examples of how to put other women down to prove yourself correct. We expected better from you, Urmila.
What both these actresses-turned-politicians (yes, Kangana too) also need to understand is that no matter who's point ultimately wins, the biggest loser in this entire catfight is feminism. The movement already gets a bad name because women just keep playing in to the hands of their years of ingrained misogyny and bringing down other women. This hurts the movement that needs women to back women, no matter what. And by that, we don't mean not calling them out when they say or do something wrong, but doing that by maintaining the utmost respect and dignity for each other.
We can beseech both Urmila and Kangana to distance their ridiculous charade from the actual female empowerment movement. But that's not how we play this game.
Jinal Bhatt
Sharp-tongued feminist. Proud nerd. Opinions with on-point pop-culture references about films, books, your toxic BF, the patriarchy, and the Oxford comma.
Know more