Beauty
A Skincare Expert Tells Us The Best Ways To Care For Our Skin During The Festive Season
By
|
Coming off the high of Navratri and Durga Puja festivities, we finally feel well-rested a week later. Not for long though because Diwali is just around the corner and we are feeling a bit overwhelmed. All the fried foods from Puja pandals got to our skin and we have just started to recover. But much like men learning how to listen, the process is taking longer than our liking!
To speed things up, we thought of getting the experts involved, leading to a tête-à-tête with skin and haircare expert Dr. Pooja Chhabra. A trichologist with 5+ years of experience Dr.Pooja holds a deep understanding of human physiology, hair and scalp health. She is also the proud entrepreneur of NUSKAY, a skincare label that combines her scientific knowledge with the traditional Asian beauty rituals. 
Dr. Pooja took the time off to shed some light on pre and post Diwali skincare, with sprinkles of tips during the festival as well!
The Festive Season Blues
A skincare mistake most women make is ignoring it during the festive season. With our days filled with prep and evenings with celebrations, we need to take care of our skin a BIT extra. Dr. Pooja commented, "With the upcoming festive season comes a change in weather and change in the daily schedule along with  too much makeup and overindulgence at the parties and that can take a toll on your skin. Too much sugar in the diet can cause weight gain and inflammation in the body that further results in breakouts. One has to be extra cautious to prevent dullness & dehydration around this time."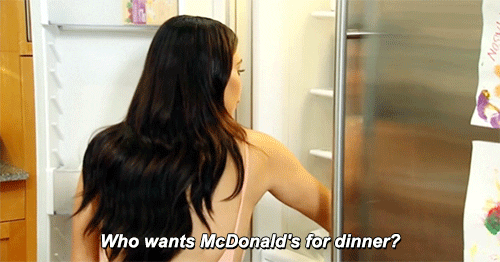 The Proper Diet
Although we cannot resist all the puja food on the day, the time leading up to it can be used wisely. According to Dr. Pooja, "Follow a balanced diet and most importantly drink lots of water and stay hydrated. Start your day with a glass of warm lemon water as vitamin C is extremely beneficial for your skin. It helps in keeping your skin clear, free of blemishes and wrinkles. I would also suggest not overindulging in sweet & fried food and avoiding overeating specially at night".

The Tiny Tweaks
We don't need to make a lot of changes in our routine to prepare for the festive season, just a few tweaks will do! Dr. Pooja recommends, "Hydration is the key to prepping your skin for the festivities. Minimum of 2.5 liters water every day is a necessity for your skin. So drink as much as you can. Apart from your everyday skincare routine, to get an instant facelift and glow, it's good to add a face mask once every 3-4 days. Secondly, concentrate more on the under-eye area because dull and tired eyes are tough to cover up. Tired skin retains water near the eyes in an effort to stay hydrated, leading to puffy eyes. I suggest investing in a good under- eye cream and a moisturiser. A cold compress is also a solution to help you with puffy eyes", she detailed.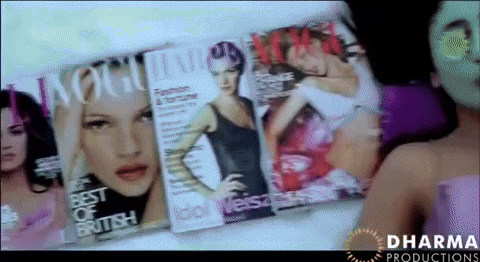 Homemade Ubtans
For the ladies who spent most of their savings buying jhumkis for each day of Garba, splurging on expensive facials can be an out-of-budget luxury. Fortunately, Dr. Pooja gave us the recipe for the perfect homemade ubtan. This works best for people looking for an instant glow. It is excellent for exfoliation and removing tan as well.
1/2 cup oats
2 tbsp besan
2 tbsp lemon juice 
2 tbsp potato juice 
2 tbsp cucumber juice 
4 tbsp pure almond milk 
1 pinch turmeric 
Mix them all together and apply it for 15 minutes!
Real-Time Diwali Care
According to Dr. Pooja, "All the smoke and pollution from crackers can irritate your skin, especially if you have sensitive skin. A large number of toxins in the air not only make it difficult to breathe but also lead to blocked pores and breakouts. And during the festivities, we tend to use a lot of makeup which further leads to dry and dehydrated skin."
10 Skin Creams That Have Stood The Test Of Time With Indian Women And Why We Love Them!
For a bit of added advantage, she recommended a few of her own formulations. "To get that perfect festive glow, try Nuskay's Sandalwood & Hibiscus Scrub, Real Rose Petal Glow Face Mask and Golden Dew Concentrate Face Serum with 24K gold peptides. The whole formula is made out of home-made ingredients resulting in a product which is pure vegan, sulfate-free, herbal & cruelty-free", she detailed. 
Post-Diwali Care
Dr. Pooja hinted at products like charcoal scrubs to absorb all the dirt and pollutants stuck on our face and pull it out of the pores. This leaves your skin feeling clean and fresh.  Ingredients like sandalwood, lavender, and chamomile, have the property to soothe the irritated skin and restore hydration resulting in glowing skin. So a post-Diwali routine can be altered accordingly!
Personalised Skincare Tips
It is always a treat to pick the brain of a skincare expert on how they care for their own skin. For Dr. Pooja, it's all very elemental, while remaining super effective!
First and foremost, get to know your skin type

Always remove makeup before going to sleep 

Use sunscreen religiously 

Use face masks more often 

Drink lots of water

Consume a healthy balanced diet- full of greens and antioxidants
Preach!
Now that you have all the instructions, we wish you a very happy and beautiful Diwali!

GET HAUTERFLY IN YOUR INBOX!