Sex
Why Does Our Culture Make It So Uncomfortable For Us Indian Women To Have Casual Sex?
By
|
We are a generation caught in the storm of transition. We are woke because we are rational and we've been exposed to progressive content across different media. So most millennials don't believe there is anything wrong with pre-marital or even casual sex. Yes, once in a while you do meet someone that makes you feel he is more dated than your grandmom. What's so wrong about Indian women having casual sex? I have heard horror stories from my friends who have been asked by men on matrimonial apps if they are virgins. In today's time, who are these young urban men still going around asking women about their hymens?
So even though we are woke and open-minded, casual sex doesn't come easy to us. Indian women struggle with their thoughts and post-coital guilt which stems from the fact that we still have one leg in rightist values. Of course, it's not all of us that have a foot stuck in the muck. And I am proud of those of us who have made casual sex simple for themselves. But there are so many Indian women having casual sex still struggling and keeping their desires a secret. They don't know how to deal with their sexual desires, especially if they aren't married.
Just the other day, I was having a deep conversation with a colleague and I asked her how casual sex makes her feel. She said while at that moment it is quite fun, the next day she feels "paranoia" for some reason. And this is a modern, millennial woman. Honestly, for me too, it doesn't come without any anxiety at all, even though it kinda works without me even being aware of it. Can we simply enjoy casual sex and get on with our day like you do when you've had a nice spa sesh?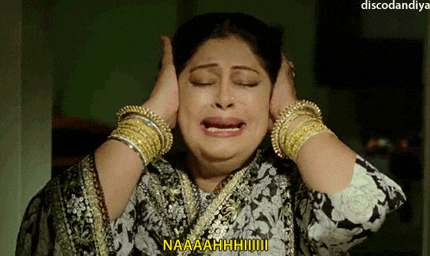 Firstly, the Indian society has been telling women that sex is primarily for reproduction and hence, must be had after marriage only. In fact, several older women stop having sex once they have made enough babies. But that is far from the truth. "The fact that sex can result in offspring is a central feature of our biology, but humans have known how to wiggle around that aspect of sex for a long time… reproduction underlies the physiology of sex, but by no means is it the main influence in most human sexual activity," Agustín Fuentes, an American primatologist and biological anthropologist at Princeton University writes in Psychology Today.
Secondly, human beings are greatly influenced by the culture they are raised in. And since marriage and reproduction occupy a top spot in any culture, so does sex. "Sex for human beings, in addition to being biological and social, is deeply cultural and thus extremely psychological. Every human brings with her or him a suite of embodied experiences to every sexual encounter and even to every thought, consideration, or fantasy about sexual encounters," explains Fuentes.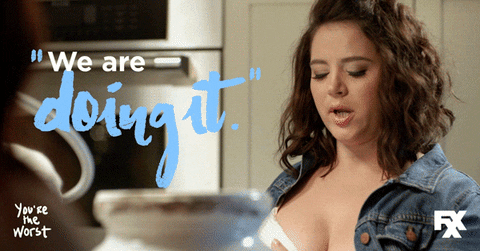 What does that mean for Indian women? It means that even though we are aware that sex should be made simpler, our collective experiences make it difficult for us to not have that "walk of shame". In schools, if we had sex-ed at all, it was abstinence-based. Our parents will avoid even uttering the three-letter word and pretend that female sexuality is a myth. We've grown up in a culture that straight-up makes you feel like a criminal for having sexual desires even. There are couples being beaten up for stealing kisses, women being married off to their rapists and men asking virginity in dowry. Our culture has no place for female sexuality.
On top of that, when you admit that you are in it just for sex, it can imply that you are empowered enough to accept your desires. It gives female sexuality a place to exist in all its glory, unsuppressed and that isn't very conducive to our misogynistic society. Because we have been taught women are supposed to be emotional and not "give away" their bodies without love. And yet, a man is never told the same thing. Indian women often feel guilty for enjoying no strings attached and many even subconsciously try to develop feelings because we are supposed to, right? These gender roles have us feeling confused about casual sex and it isn't fair.
"With all of this mess it is amazing we continue participate in, and enjoy, sexual activities…but we most certainly do," writes Fuentes. "Human nature is all about social intercourse, about connection and interaction between people, exchanges of thoughts and feelings, and sex is a central part of this system. Humans have a distinctively complicated, messy and elaborately cognitive way of having sex and that is part of what makes us one of the most adept, complex, and interesting critters on the planet," he adds.
Sex lights up the same part of the brain that love does. It makes up for great intimacy and if we see the moment for exactly what it is, we will not reduce it just because it doesn't last. The moments you spend, lying awake in his arms while he kisses your forehead are special because you did feel close. Casual sex need not be wham-bam-thank-you-ma'am kind. It can be two souls jiving together, nourishing each other through the healing power of touch.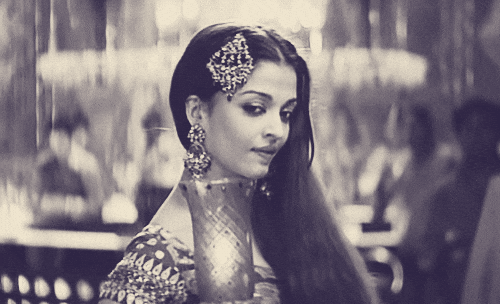 Either way, there's no need to feel paranoia. There's no need to feel like you are not a woman of character or used. Even though it is natural for our feelings of sex to be influenced by psychosocial and cultural conditioning, it's time to clear the mist on our glasses and see things clearly. Indian women having casual sex shouldn't be anyone else's concern. We can train ourselves to be more sexually empowered if you aren't there yet.
GET HAUTERFLY IN YOUR INBOX!