Chingsanghoih Guite/TheHauterfly
Sex
What A Dry Sex And The City It Is Going To Be Without The Unapologetically Horny Samantha
By
|
I was seven when Sex and The City was brought to life by HBO and I had no knowledge of its existence, understandably so. More than a decade later, I started watching the show, and thankfully, it featured late at night after my dad had gone to sleep, assuming only R-rated content ever saw the light in the Narang household. I was intrigued, I wondered why I didn't start watching it sooner – of course, I had no idea that the show had some really explicit sex scenes and nudity, considering all of it was censored on TV. But the title of the show was enough to raise the eyebrows of anyone who heard it.
Sex and The City launched at the end of the decade and as we stepped into the millennium, it was a different era in New York City where the show is based. Single women, who were earlier viewed as desperate, baby-loving, and man-trapping humans were now seen as independent and owning it! So while these four women – Carrie, Miranda, Charlotte, and Samantha navigated through relationships, work, and sex, they found solace in their friendship and self-worth.
They were shattering the age-old gendered norms that plagued the sex lives of many. And while they did that, I was tasting my own freedom and liberalism by indulging in a show that spoke about a subject that made people react as their water broke. Show-runner Michael Patrick King told author Jennifer Keishin Armstrong, "Sex, up until Sex and the City, was sort of dipped in black, and it was dark and dirty and oily. After us, sex was seen differently. We made it pink. And fizzy. We took it into the light and made it something empowering, but also funny."
Sex and the City was accused by many to be non-inclusive and that they didn't consider the non-positive sexual experiences of women like sexual assault. However, the nature of the show was light-hearted along with sending across a strong message – Women love sex and have desires.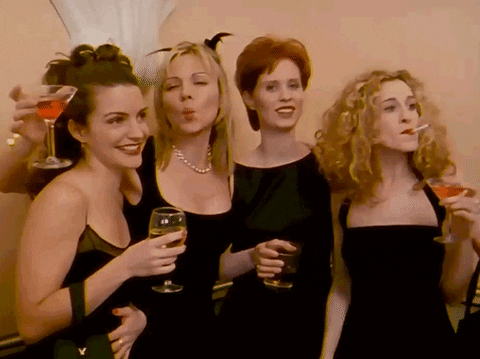 Each of these four women shared their sexual experiences in the safe haven of their friendship and it was more for character development than for erotic purposes. Carrie enjoyed pouring her and her friends' experiences into her column, Miranda was a work-oriented woman who found orgasms rejuvenating, Charlotte was a vanilla girl who often cringed at kinks but never questioned her friends' choices. But it was Samantha who brought the unapologetic sexual ownership to the show. She was always there for her friends and enjoy a huge network as a renowned publicist in the New York City and loved her luxuries. But when it comes to men, she wasn't like her friends; she didn't put them before her own pleasure.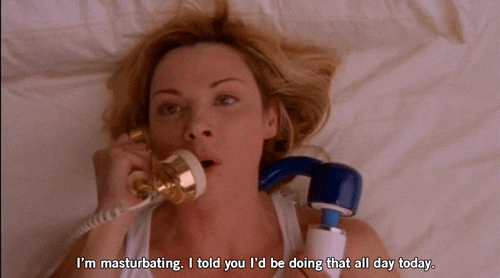 Samantha was bold and gave two hoots about society judging her to be a "loose woman" for sleeping with multiple men. She didn't worry too much about men getting intimidated when she made the first move. Neither did she ever fake an orgasm or act like she didn't need one. Samantha normalised masturbation and that it's okay to take time out for "self-love", stay in bed all day and ask your friends to DND. Samantha was single, with amazing sex life and when someone wasn't making her come, she was doing it herself.
Honestly, as a young, naïve girl with a minimum understanding of sexual desires and empowerment, I didn't quite relate to Samantha. And that made me not quite like her. I was stupid enough to feel she is a little too much. Why she is being such a playgirl, I wondered. Years later, I have more respect for Samantha than for anyone else in the show. She's the woman not many of us can relate to but we aspire to be as relentless in the pursuit of pleasure as Samantha is. Now that I am half-and-twenty-nine, I realised she was so right. It was all about self-love for her and that kind of security takes time and soul-searching.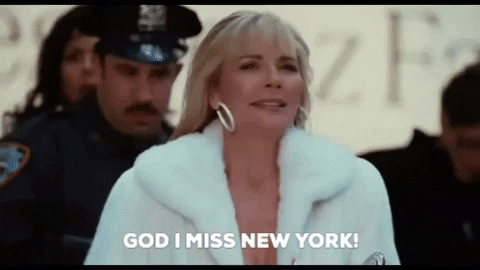 Now that Sex and the City is returning to television, with each of these women getting mad money per episode, I squealed when I heard of it. But when I figured Kim Cattrall, the actress who played Samantha won't be returning, it broke my heart. Who is going to bring the fun, unabashed, and unmatched level of horniness to the show?
Samantha's fierceness was contagious, even as when she battled breast cancer in the show. She delivered an unapologetic, "vulgar" speech which made the moral police of our society frown but the women attending her talk threw their wigs in the air as a symbol of their new-found sense of freedom. Samantha didn't feel hesitant to call her friends out when they settled for less than what they deserved. For instance, when Carrie slept with her useless ex, she told her this wasn't her "style". And when a woman stole Charlotte's baby name, Samantha didn't hesitate to call her out for being a bitch. Oh, this woman, don't we all want to be her?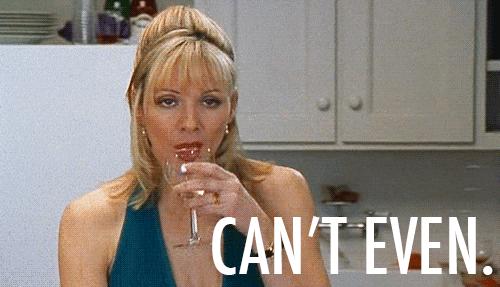 Kim Cattrall has had issues with the Sex and The City cast over the past few years, especially with Sarah Jessica Parker. In fact, she had openly said that if they made a third movie, she wouldn't be a part of it, owing to a "toxic relationship". "I played it past the finish line and then some and I loved it and another actress should play it," she said. "Maybe they could make it an African-American Samantha Jones or a Hispanic Samantha Jones, or bring in another character," Cattrall said in an interview.
Meanwhile, Parker said, "I don't dislike her. I've never said that. Never would." She further added, "Samantha isn't part of this story. But she will always be part of us. No matter where we are or what we do. x." This is exactly how all of us feel.
GET HAUTERFLY IN YOUR INBOX!