Sama Meerza/TheHauterfly
Sex
Reasons Why Long-Term Couples Are Having Less Sex, According To A Study
By
|
People believe that getting married is like your ticket to lots of sex. They believe that people who have long term partners are like sexing it up all the time. But this is usually the perception of singles because they have no idea how it works when sex is available. However, my married friends tell me that they don't have sex as much as the world thinks co-habiting couples do. They say that sex kinda takes a backseat because they are more focused on spending time in a different way. It doesn't mean intimacy is out of the window; the cuddles, hugs, and kisses are very much a daily thing. But getting down to sex is not.
If you are in a long-term relationship, it's likely that you can relate to this. Although, I would still prefer cuddling every day over having sex more often. According to a survey that interviewed couples on their sex life, 70% said at least one factor was responsible for reducing the frequency of it. Around 41% of the participants said there were two or three factors taking a toll on their sex life. The study, published in the academic journal Evolutionary Psychology.
Among the reasons cited, the most common was "fading enthusiasm." I guess, the excitement around sex becomes dormant after a while. But I would still like to believe it happens enough number of times that makes your bedroom, not so dead. And if it doesn't, maybe it's time to bring the spark back!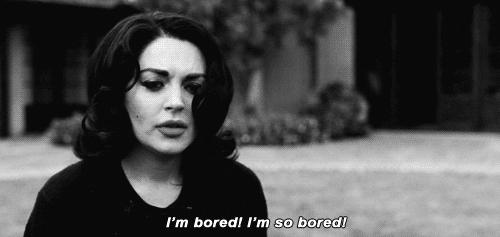 A close second on the list was "lack of personal time and space." Explanations include, 'I feel my partner is oppressing me' and being 'tired of constantly reporting on where I am and what I do'. I guess all that frustration adds up and makes you less likely to be turned on enough.
The third most common was 'long work hours' and yes that has been one I have heard often too. With age, I guess you climb the ladder and have more responsibilities as per your designation. Even though I don't get sex that often, I cannot do it when I am sleep-deprived. Like cuddle me and sleep, when I wake up fresh, we can sex it up.
Apart from these top three factors, several people complained that bad sex made them swear off sex. Well, I know how that feels. It kills your libido! Not so surprisingly, this was more common among women than men. Hello, all those times when he refuses to make you orgasm adds up and bites him in the ass like karma when we lose interest in giving him charity climaxes. Women included 'sexual incompatibility' and disagreements over how often we have sex' in this.
Professor Meneleos Apostolou at the University of Nicosia, Cyprus, part of the research team told The Mail: "Having and keeping an intimate relationship is central to most people's lives. Yet, many people face considerable difficulties in doing so. Difficulties in keeping an intimate relationship could potentially cause considerable emotional pain to people. Identifying these difficulties is the first step toward addressing them and improving people's emotional wellbeing."
That is important because the physical connection is as important as emotional, mental, and spiritual. In fact, it does aide in establishing overall bonding. Once you know the reason behind the deterioration of your sex life, you can both work on fixing it. Other issues included cheating, abuse, character issues, and being "quirky" and "selfish". Some people also said they were bored with doing it with the same person. "Social circle issues" involving partner's friends or relatives, as well as "behavioural issues" made it to the list.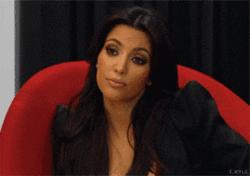 Communication is essential when fixing this issue. As also is effort, from both partners. If you have long work hours, schedule sex. If the enthusiasm is fading, break the monotony and try new moves and positions. If the sex is bad, fix it by communicating your needs and learning ways to tackle the problem. Life is too short for bad sex!
GET HAUTERFLY IN YOUR INBOX!