Chingsanghoih Guite/TheHauterfly
Sex
5 Kissing Games That Can Bring You Closer As A Couple
By
|
When I was younger and I watched Chori Chori Chupke Chupke, I kinda remembered how Preity Zinta says that she doesn't kiss her clients on the lips. Of course, before that, there was the og no-kissing rule in Pretty Woman. Kissing is really intimate and once you sit on that tree, k-i-s-s-i-n-g, there's a high chance you'll fall. In fact, did you know that most people can tell from the first kiss if they will have chemistry? No wonder, most of our sex sesh consists of kissing the fuck out of each other passionately (wait for the kissing games!)– without which the sex can really never be as good.
And while just lip-locking in itself makes you feel so darn good, how about taking it to the next level? No, this article isn't about giving you kissing tips. But I suggest a few kissing games that you can play with your bae and spice things a bit. You know, it's fun, it's flirty and it's romantic!
If you're up to make your foreplay more fun, try kissing games. These come packed with anticipation, mystery, and lots of kink. Here are 5 kissing games you can try.
Kissing Game #1: Serve A Kiss
In this game, one person will blindfold the other and then kiss the way they enjoy. The receiver will then rate the kiss and see if they like it too. Then you switch positions and repeat the same thing. It is not just sexy but Dr. Liz Powell, a psychologist, author, and speaker at Sex-Positive Psych tells RedBook that it can help couples exchange ideas and show each other what they like.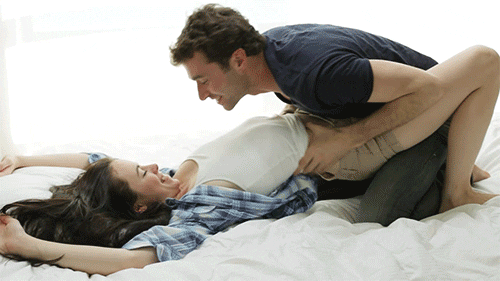 Kissing Game #2: Bisou Bisou On Bed
Dr. Laura Deitsch, a licensed clinical counselor, and resident sexologist at Be Vibrant suggested a kissing game to RedBook that can work very well as foreplay. One person has to lie down and the other will start kissing them on their toes and going up. Your partner will caress and kiss your entire body, while playfully tickling and arousing you. And guess what your role is? To stay still and we all know when he is making your entire body feel like an erogenous zone, it's barely possible. But here's the thing, when you try to hold it in for a while, when you finally free yourself, it will be even more arousing! The bonus? Switch roles and see who could stay still for long. That person gets to pick the first sex position!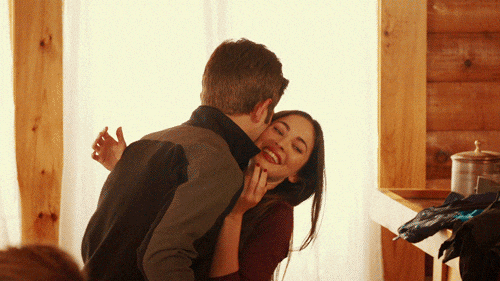 Kissing Game #3: A Kiss To Dice For
Invest in a pair of Dirty Dice and see where they take you. You will get several crazy combinations that will make things interesting. When kisses get predictable, this can break the monotony as you don't know yourself what lies ahead. Kisses and other things – just be prepared to be surprised!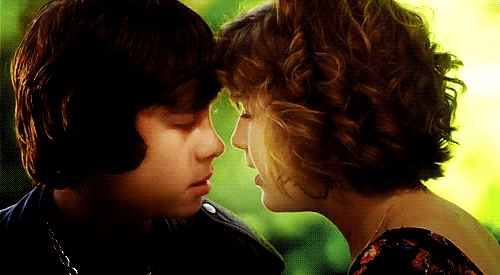 Kissing Game #4: Gaze Amaze
In this game, you have to try kissing for as long as you can with your eyes open. Wait, scratch that. You are not actually kissing. But your lips will touch just oh-so-gently. This game can increase your anticipation and also bring you closer as a couple. Dr. Fran Walfish, a family and relationship psychotherapist, said: "This strategy takes you out of yourself and requires a tremendous amount of focus on your partner. You must barely touch lips and stay locked in eye contact. It's an extremely bonding experience."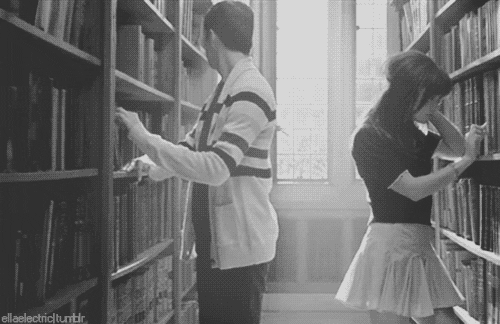 Kissing Game #5: Wordplay
If you're a couple that doesn't mind a little PDA, this game's for you! "Come up with a code word and every time you hear it, find your lover and French kiss them — wherever you are," Dr. Jess O'Reilly, host of the @SexWithDrJess Podcast told RedBook. She further added, "This game offers a reminder that kissing isn't just a prelude to sex — but a passionate activity on its own." You're supposed to pick a word or phrase that's common unless you want to never have the chance to spice it up. It's more fun because only the two of you will know what's the deal.
GET HAUTERFLY IN YOUR INBOX!