What Makes You Want To Get Back To Your Ex Post A Breakup? This Study Reveals
Breakups are often undermined, often considered just a frivolous wound to the heart. People tend to dismiss these because everyone goes through these and you eventually move on. Once you become stronger, you end up being indifferent to another person who is grieving a breakup. But you are still grieving and your pain is very real. Someone I know who recently broke up with the guy her life revolved around and she refuses to show any signs of grief. But you can sense something in her has changed. Her Instagram stories vacillate between 'I'm sexy and I know it' and 'I don't care'. She's putting effort in to dressing up, and partying more than usual. Now looking sexier is actually good, but it looks like she's trying hard to not look vulnerable. She changed and it takes a great amount of pain to do that.
Nobody is themselves during or immediately after a breakup and science has proven that! A study published on BBC found that people changed after things ended with bae. And women were found to have become more extrovert so that explains things. I guess I tend to become more social and open to new experiences after a breakup too. But while I stay in denial and try my best to not let my emotions surface, I also like to stay away from alcohol because that really brings those feelings right out. And well, I like to bottle them up, cut off the oxygen and wait for those to just die.
Breakups are tough. You get so used to a person and a part of you goes away with them. Did you know that a breakup lights up the same area of the brain that physical pain does? And then our brain tries hard to not feel that pain again, to get the part we lost back. Sometimes, people end up believing that going back to their ex is the solution. Why would it hurt so bad if the breakup was the right decision? It may be the wrong decision but it could also be that you are not coping well with the breakup and just looking for a fix of him? We know love can be tempting.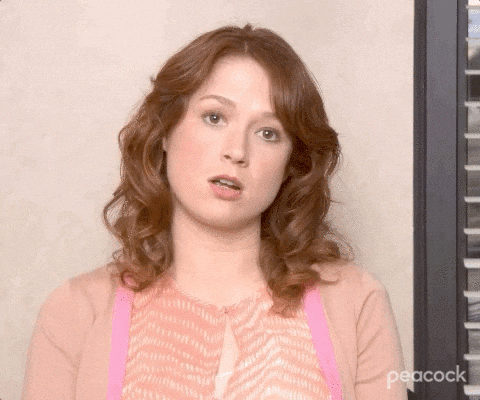 A study was conducted to find out what made people wanting to get back to their exes. And a lot of it has to do with feeling you lost your self with him. "Although we may not want them to, romantic relationships often end, eliciting a range of emotions. Commonly these emotions are negative and range from moderate emotional discomfort to severe distress," said study author Morgan A. Cope, a graduate student at Florida Atlantic University.
"While most people will experience relationship breakup, little is known about how people overcome these negative feelings. We were interested in this topic because there seemed to be a gap in the extant literature on breakup recovery; that is, we do not yet fully understand how individuals work to overcome the emotional pain and cognitive effects of romantic relationship termination," Cope added.
Two surveys were conducted among 361 participants who had a breakup in the past two years. They were assessed on their desire to get back to their exes and also on their attachment styles (anxious and avoidant). The clarity of their self-concept was also measured.
The study found that people with high levels of attachment anxiety had a greater desire to rekindle their romance post a breakup. These are the people who required a lot of reassurance and validation from their partners. They had attempted to spend time with their exes in hopes of getting back together.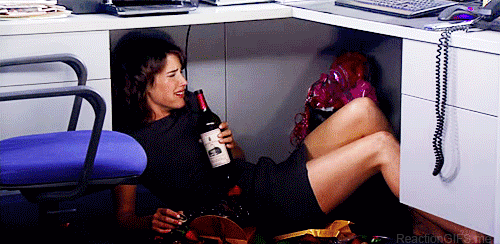 It was also found that people who had poor self-concept clarity, that is, were confused about their identity after the breakup wanted to rekindle their previous relationship. "How you act and feel during relationships may influence how you respond to breakup. Although relationships are a large part of many individuals' lives, if you are high in attachment anxiety (that is, you feel the need to be extremely close to your partner, you fear that they might leave, etc..) you may feel as though your relationship is an especially large part of your identity," Cope told PsyPost.
"Because of this, breakup may be exceptionally distressing, and you may feel that getting back together with an ex is a logical option — I mean, why would losing your partner feel this bad if it were the right thing to do? You might interpret this negative emotion as a sign that you should get back together," Cope adds.
However, Cope pointed out that this could just be coming from the high distress situation you are in because you feel you lost a part of your identity. It's the worse when you lose not just the person but a bit of yourself. However, your sense of self will be restored with time, says Cope. I think you should just not make any decisions based on your feels post a breakup. Did you know that your IQ drops by 25 % when you're going through a romantic relationship termination?
However, Cope said it's important to examine what could help restore your sense of self post a breakup and it requires further research. "Further, the question remains: if rekindling is not the best way to restore self-concept clarity, what is?" she added. "Future research should examine other means of recovering newly singled individuals' sense of self through other self-restorative processes, including self-expansion (i.e., adding new identities to the self-concept), re-establishing habits and activities that were lost during the relationship, and bolstering platonic and familial social connection (i.e., spending time with non-romantic others)."
I believe it's important to take preventive measures while you're in the relationship. We often tend to lose our individuality when in a long-term partnership. Our lives revolve around our partners – we start hanging with their social circle more than our own, we always make plans for two, we change our style to what they like, we adapt to their hobbies and all of that. And then things end and we are left feeling alienated with our own selves. We are grieving the loss of our breakup but also of the part of ourselves we cherished. It's advisable to hold on to our identity and individuality even in a relationship so we don't get tempted to rekindle a bad romance just to deal with breakup anxiety. You will still feel lost but your sense of self will be restored more quickly. At least you will have the clarity and conviction that it will happen, sooner or later.
The study, "Putting me back together by getting back together: Post-dissolution self-concept confusion predicts rekindling desire among anxiously attached individuals", was authored by Morgan A. Cope and Brent A. Mattingly.
Know more