Twitter Users Drop Unpopular Opinions On Relationships. Some Were Understandable, Some Were Shocking!
People have some strong opinions on relationships!
Updated March 15, 2023
As someone who was in a relationship for eight years, and then got married to my beau, I can attest that relationships take effort to maintain. One cannot just wing it along the way and if you are with someone who does this, please reconsider your relationship with them. Now now, if you are in a relationship, there are some ground rules you need to maintain, and here are certain things that are a big no-no! But as they say, to each their own, people have different views on what is okay and what is not in a relationship. Someone on Twitter asked people to share their unpopular opinions on relationships that are controversial, and boy, oh boy, the responses were shocking beyond belief!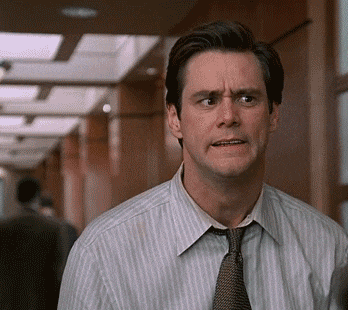 The question was posed by a Twitter user whose handle was @_AyandaB who wanted to know people's unpopular relationship opinions. This tweet gave Twitter users the opportunity to present some of the shocking opinions, which I don't think I will recover from.
Unpopular relationships opinions that would get you in this position? pic.twitter.com/R36alYvf62

— 👑 Her Grace the Duchess 🌈 (@_AyandaB) March 9, 2023
One of them wrote that if people sleep with others in a relationship, it cannot be considered cheating, because cheating is for married people. I absolutely do not agree with this, legal or not, you are breaking your partner's trust if sleep outside of your committed relationship.
If you're dating someone and they sleep with someone else they did not cheat on you, they just slept with someone else, cheating is for married people.

— SbuDesh (@SbudaMadesh) March 13, 2023
Another added that love is not enough to make a relationship work, which is 100 per cent true. You cannot be with a person who is not financially secure, emotionally secure or has anger issues and keep justifying their behaviour in the name of love.
Love is not enough for a relationship to work

— DesmundOris (@Desmund_Oris) March 13, 2023
One of the Twitter users said that a man will find other women beautiful but if he is with his female partner, he chose to be with her for more than just physical beauty. Well, this is a slightly controversial opinion because if you love a person, you love them regardless! See other people's spicy opinions below.
Your boyfriend will find other beautiful women and it's okay, you're not the only beautiful woman in the world. The important thing is, as much as there are beautiful women, he chose to stay with you for reasons other than beauty.

— Eunie K (@Eunie___) March 14, 2023
I strongly believe you can meet the right person at the wrong time. And is okay when things don't work out for you both at that moment. However, when you both have grown in experience and maturity, is okay if/when you find yourselves back together.

— ©️Mr Xperience (@Xperience_Snr) March 14, 2023
Unconditional love is a fairytale. And by unconditional love, I mean unconditional interest. I believe you can love someone long term, but you might not remain interested in them. Interest is based on performance. You stop performing, interest goes out of the window.

— Mr McCant (@TheOneFortyPlus) March 14, 2023
Your partner isn't responsible for your happiness.

Relying on your partner to make you happy will eventually ruin your relationship. They are not meant to be the source of happiness in your life. You yourself are.

— 🍫 Acetyra🌹 (@WeirdoBuhReal) March 14, 2023
Most people move away from partners who are genuinely nice and loving because they are aware they dont have the emotional capacity to entertain that genuineness. So they move to people that aren't as serious because it is easier to detach and drop them.

— ✞𝘽𝘼𝙉𝙓💸 (@Hustle_mai) March 14, 2023
Most people aren't in love you just can't be alone.

— Mr. Zumba zumba (@TheR1Mashonisa) March 9, 2023
Most people lack the necessary traits for a relationship.
The idea of a union seems to be a style option. Nobody wants to compromise and be selfless, they want the relationship to serve their needs and wants without reciprocating anything.

— Chris (@lostwitacause) March 13, 2023
Well, this Twitter thread was surely an eye-opener on the things that people deem okay in a relationship. I did not agree with most of them, but kya kar sakte hain, jaisi jiski soch!
Daring To Date Your Best Friend's Ex? You're Going To Need This Guide!