Chingsanghoih Guite/TheHauterfly
Relationships
This Woman Caught Her BF Sex-Taping Her Without Consent. That Is Sexual Assault And Nothing Less
We come from a world where women have struggled to maintain their bodily agency since forever. In a culture of child marriages wherein a girl isn't even mentally capable to give or refuse consent, they are going through a form of sexual abuse every day. When a man doesn't take no for an answer from his wife, her consent is considered a moot point. To think this has been normalised and accepted since ages proves just how women have the autonomy of a cow.
And while in most countries, violation of consent with a partner is considered rape too, there is a huge disparity between the law and social attitudes. In fact, even the judicial system has been manipulated, and the misogynistic bias of the judges too has derailed justice from coming our way.
This is why, today, in 2020 many people still do not understand their autonomy, consent, and what exactly qualifies to be sexual assault. Often, it is taken lightly in a relationship because a lot of us have been socially conditioned to believe that a) a woman must sexually gratify her man and b) she must forgive him and keep it going.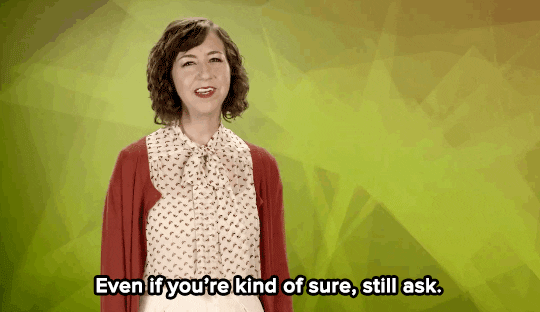 A woman on Reddit shared her ordeal, confused about what to do. She was sexually assaulted by her boyfriend and she didn't even understand the gravity of the situation until people explained it to her. "He [25] asked me [22f] if I was cool with making a s3xtape the night before. I said no. We had s3x. The next morning, more s3x, and I turn around…and see he is recording!"
That is so disgusting. I can't imagine how hurt and threatened she must have felt. Obviously, she made him delete it, and thoroughly I hope. "I made him delete it off his phone, his recently deleted and then checked his icloud, so im confident it is gone…my main issue is the breach of trust and the lack of respect for my boundaries. I have gone no contact with him for 2 weeks now and blocked him on all social mediabut he wants to see me "to apologise in person"," she wrote.
Unfortunately, she had already almost forgiven him and it's just a matter of time they get back together. And once again, a man would walk away with no consequences, confident to do it again, with another woman. She wrote, "The truth is, I have already forgiven him (kinda). I just haven't told him that. I dont think he deserves forgiveness, especially so soon. The forgiveness was more for me & my mental health. The main issue is the lack of trust…how will we ever have s3x again?? I think we can move past it if I let things…I just don't know if its worth it! I saw a future with him but I dont think people change, is this something worth a second chance?"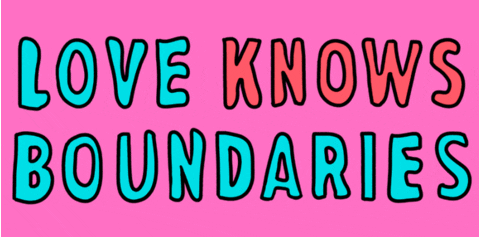 At that point, realising that she is confused and can pick any side of the fence, they helped her find the right way. "Would you tell any close girlfriends to stay with a sexual predator like this? Your sister? Your niece? Please hold yourself to a higher standard than forgiving someone like this and letting them back into your life…he will do it again, or similar," a user pointed out.
Another person warned her that he would just find a better way to record her secretly. "He may just get better at hiding the camera, and u may find urself online," they wrote. "I know someone who would take nude photos and videos of his girlfriend (and random girls he interacted with) and put them up on porn sites. It was nothing but a way to get gratification and degrade them. He even laughed about it. Then when my brother (his best friend) tried to warn his friend's girlfriend, she didn't believe it. Because on the surface, her boyfriend appeared to be nice, caring, whatever a good boyfriend may be. But he had dark secrets," another warning came her way.
Really, if it was so easy to tell which men are like that, women wouldn't even date them in the first place. They are masters of conceit and can put on an act.
In fact, several people told her that what he did was rape and she mustn't take it lightly. "He violated consent, which makes this rape. This is no different than lying about wearing a condom. Sex itself may have been consensual over all, but the moment he ignores clearly stated boundaries, it becomes non-consensual sex. Feeling that what he did was okay, that he is allowed to ignore your agency during sex is the exact same mindset that leads to date rapes and worse," a user wrote.
Another person explained, "Also, another commenter is right— you consented to sex assuming he wouldn't record. Him recording you having sex (without your consent) is a violation of sexual consent, and is therefore rape. I really think you should consider if he is a healthy person to be in a relationship with if he is so willing to violate your trust and boundaries."
Unfortunately, according to a study by National Youth Council of Ireland, most young people (58% of the sample group) don't know what consent means. "Youth workers also spoke about how young people feared saying no because they were afraid of the repercussions, which included being judged, being called names and being rejected, particularly in a relationship," reports the Irish Examiner.
If your consent is taken through manipulation and lying, it is rape. If you gave your consent under the condition that he uses condoms and if he slips it off intentionally, it is rape. It is sexual assault if you are being sex taped without your knowledge or consent. It is about respecting your boundaries, consent and autonomy. If he can do this, he can violate you in several other ways. Sexual assault doesn't always come with physical violence and from a stranger.
GET HAUTERFLY IN YOUR INBOX!