Chingsanghoih Guite/TheHauterfly
Sex
This Orgasmic Meditation Became Known As A Sex Cult And Now It's Riddled With Controversies
By
|
Is it our tendency to compartmentalise things and fit them into very specific boxes? Because it seems like unless a conscious effort is made, the world has been doing that since forever. Why do we call the hourglass body type the ideal kind? Why are scars categorised into flaws? Since when did intercourse become the goal of sexual intimacy? We are living by norms that may be a little outdated. So the other day when my sister and I had a discussion on meditation, I asked her what counts as a meditative practice? And if we validate orgasmic meditation as a method of reaching the desired mindfulness, I will vouch for this method.
What is orgasmic meditation? According to Healthline, it is "a unique wellness practice that combines mindfulness, touching, and pleasure." This concept got popularised after NY Times wrote about OneTaste, an orgasmic meditation company founded by Nicole Daedone. Over the years, One Taste has been promoted by the likes of Kardashians and Gwyneth Paltrow.
The customers are women who pay a hefty price for being coached in OMing. It involves dropping their trousers while a male staffer strokes their clitoris in a very particular manner for 15 minutes straight. The stroker wears latex gloves and uses lube while rubbing the clitoris in an up and down motion at a sweet-spot (one o'clock on the clit!) with very gentle pressure. "It involves a woman undressing from the waist down, lying on a nest of pillows, and having her clitoris stroked, usually by a man, very precisely on the upper left-hand quadrant, the so-called 'one o'clock spot," BBC journalist Nastaran Tavakoli-Far tells listeners in a Podcast The Orgasm Cult.
Now that isn't something we'd have legally in India and even if it does get legal, there moral police will not let it function. However, OneTaste doesn't make their sale pitch as orgasms for money. They sell it as achieving mindfulness and healing through the spiritualistic practice of physical pleasure. It aims to herald you into slow sex with the goal of physical intimacy and not orgasming and yet it happens anyway.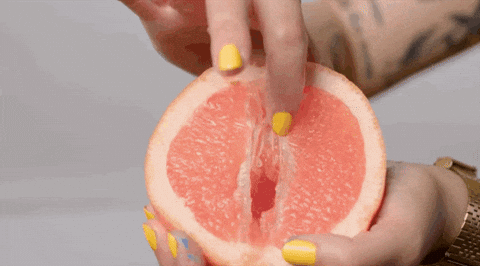 How did a company that claims to train women for achieving sexual empowerment, healing and spirituality land itself in a  controversy? The podcast talks about how ex-staffers of the company selling orgasmic meditation call it a "sex cult". I mean, anything that has that kind of effect can be misunderstood easily so that isn't my concern here.
However, what really is concerning is that ex-staffers and ex-customers revealed some really terrifying details about their experience. Ex-staffers said they were forced to flirt and have sex with the clients to lure them into paying the hefty costs of these courses. In fact, they were often forced to have sex or give orgasms to each other, they claimed. On top of that, several ex-staffers claimed that they didn't get paid for months and were encouraged to work for free.
"Many of the former staffers and community members say OneTaste resembled a kind of prostitution ring—one that exploited trauma victims and others searching for healing. In some members' experiences, the company used flirtation and sex to lure emotionally vulnerable targets. It taught employees to work for free or cheap to show devotion. And managers frequently ordered staffers to have sex or OM with each other or with customers," Bloomberg had reported.
In fact, the article on Bloomberg also said that the company preyed on the vulnerable. The report read, "Laurie and other former students say they were taught that once they started down the OneTaste spiritual path, they would feel tortured and lost if they left. She says that kind of peer pressure helped keep her in the coaching program starting in early 2015, even after traumas related to her childhood sexual abuse resurfaced. "I was afraid of losing my soul if I left," she says. "This sounds so dramatic, but in my vulnerable state, I believed it. I thought I would be f—ed spiritually."
And how much did the course cost? Tavakolu said that in 2018, it was $499 for a weekend course, $4,000 for a retreat, $12,000 for the coaching program, and $60,000 for an all-inclusive option. That's definitely not cheap! The ex-customers claimed they went into debt because of the aggressive sales pitch and how they were made to become dependent on this. They claimed there was a lot of psychological manipulation and predatory behaviour involved.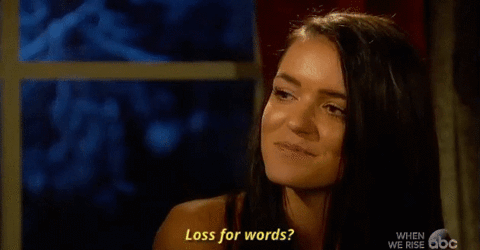 "The FBI is now making inquiries about OneTaste's activities over allegations including sex trafficking, prostitution, and violations of labor law," Tavakoli-Far revealed.
After the podcast happened, OneTaste seems to be on the down low. Their original website has been suspended and their official phone number isn't offering any classes. Even their YouTube channel is dead.
However, a company representative denied the authenticity of these allegations. "Any allegations of abusive practices are completely false," a company rep told the Daily Mail. "OneTaste was an organization that helped individuals to increase health, happiness and connection through methods combining mindfulness and sexuality. More than 300,000 people practice Orgasmic Meditation worldwide. Many have experienced profound healing and transformation," they further added.
Back in 2018 when Bloomberg had done its investigation, the company had clarified, "We never asked anyone as part of a sale to have sex with customers — it's a false and outrageous allegation that insults both us and our customers."
According to Daedone, orgasmic meditation was first introduced to her by a Buddhist monk and she started teaching it in 2001.
It's all a lot shady right now since both the customers and employees that joined the "cult" wanting to feel empowered and healed ended up feeling like victims of manipulation and assault. We don't know how much of it is true but the number of people claiming it to be true is huge. Either way, I would feel it's much better to explore that kind of tantric sex and spirituality solo, with a partner or a trusted friend. This isn't that difficult to achieve and the hefty sum they charge isn't worth it anyway!
GET HAUTERFLY IN YOUR INBOX!