Netizens Share The Wittiest Breakup Lines So You Can Walk Away With Sass
I don't like pickup lines because they sound really pretentious to me and seem to work only in movies.  For all I know, you use the same pickup line on every person and it is probably stolen off a digest or something. I like effortless interactions. And by that I mean, interactions that take its own course. Of course, there is a whole of effort that goes into mustering up the courage and talk to that cutie, or simply not embarrass yourself by forgetting the usage of words.
However, I do appreciate a sense of humour and if he is able to engage me in a good conversation, I will probably want to speak to him again. Actually, Indian men have set the bar too low. All he has to do is not creep me out and not give out serial killer, misogynistic asshole-y vibes, and half the work is done.
But have you ever thought of why we are not using all that wit while breaking up with someone? I would be more interested in that because when you're breaking up you are so full of spite (even if you act like you're chill). All those times you had to pick your battles and let go of the several things that did Zumba on your nerves deserve to be dignified with a sarcastic end.
Recently, someone asked on Reddit what are some of the best 'breakup lines' people can use. And oh boy, I had to ask myself, is it here where the wittiest people of the world gather? Comments started pouring in and the thread became a long treasure of the driest, below-the-belt ways to breakup with someone. This will make you want to slide in to your ex's DMs and tell them 'I wish I could turn back time only to breakup with you with one of these lines'.
Someone took inspiration from our favourite childhood cartoon Scooby-Doo and wrote, "We need to cover more ground so we should split up." Damn, you're attacking their right to feel pleasantly nostalgic.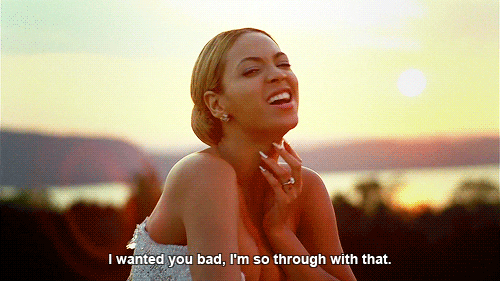 Another person wrote, "Hey babe, I think its about time we cancel our gym membership. We're not working out anymore." Wow, I should definitely use this one because clearly my gym memberships meet the same fate as my relationships.
Someone said, "Girl you're looking like a snack and I'm going on a diet." Another user responded to that saying, "Sounds like you two are breaking up for a week and then getting back together." The banter was joined by someone who wrote, "Nah they'll be back together every once in a while for a "cheat day"." "Damn this just got a little too accurate," said another user. Wow, never ever call your partner a snack before breaking up because cheat days will happen, and no, we don't want those.
Another person went astronomical comparing their partner with Halley's Comet. What's the connection, you ask? "I don't wanna see you again for another 74 years," they wrote. Brutal!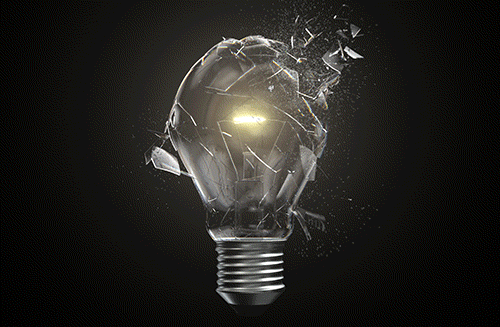 Then there was someone who sounds very much like Leonard from The Big Bang Theory, except he'd never be able to say that to Penny. "Are we tectonic plates? Because we're drifting apart," the user wrote. But then another user added, "The use of tectonic plates could also be used as the pick up line for the same person. For example: Are you a tectonic plate? Cause I'd love to to ram into you with force resulting in tremendous friction and heat." Just, no. This line will work only on fellow geeks. So choose your audience wisely.
There were a series of 'Hey baby' dropoff lines like that's going to cushion the blows. "Hey baby, are you in a tunnel? Because we're breaking up," "Hey baby, I think I'm going blind. Because I can't see you anymore," "Hey babe, you need to get yourself an APR 'cos you're about to be a loan," some users wrote. This a-loan one was pretty cool, eh?
It's funny how people breakup in a way that reflects their interests. Like astronomy and physics and now we have someone talking about finances. "I'm putting that ass-et back on the market because its become a liability," they wrote. Just then, a punny person added, "a liar-bility*" That's why I love Reddit!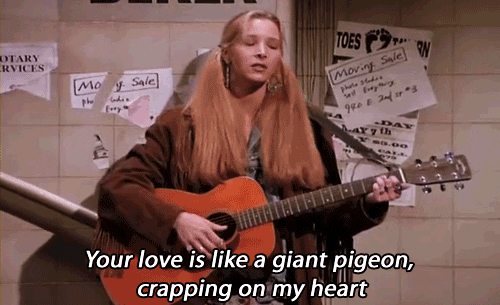 Speaking of interactions, a user wrote, "It smells like overdog in here." So obviously, someone was like, "What's overdog?". That's exactly the response they were hoping for because they wrote back, "Us. You and me. We're over, dawg." Damn!
"Roses are red, And you gotta go, Because I found out, That you is a ho," "Men are from Mars, Women are from Venus, Fuck this I'm out, You have a small penis," users wrote. Boy, I already feel bad for their future exes.
Here are some more "drop off lines" as a user petitioned to call these: "We should make like Chernobyl and pretend it never happened," "Are you a parking ticket? Because you're evidence that I made a mistake," "I think it would be hot if we fucked other people. Exclusively," "It's not you – it's me. I don't like you anymore." Wow, I wish I had said something like this when I broke up last!
Know more