Why 'Test Drive' Before Marriage Is A Good Idea, Like Neena Gupta Says In 'Lust Stories 2'!
Would be willing to take a test drive?
Updated June 07, 2023
In Indian arranged marriages, the concept of compatibility has only now been taken seriously. Otherwise, desi parents just expect their sons and daughters to get married to an eligible spinster or a bachelor without caring if they are going to be emotionally or mentally compatible or not. If this basic criterion is only now been recognised as important, expecting desi parents to consider sexual compatibility is just out of the question. They would rather not let their children get married than allow them to explore sexual compatibility with their prospective partner because sex is only supposed to happen after marriage.
In the recently released teaser of Lust Stories 2, Neena Gupta drops some major truth bombs about sex before marriage. Calling it a "test drive", she says in the teaser that even before buying a car, we take it for a test drive to see how long it will last or how comfortable it is. So, why not apply that same logic to sex and marriage? And it is a very honest and thought-provoking question.
View this post on Instagram
Test drive for marriage or not?
Do you think it is important to have sex with that person once before you take them as your life partner? Okay, you might wonder what this means – those opting for arranged marriages will have to have sex with every girl or guy they meet. No, that is not what this means. Once you are sure that you are on the same page mentally, emotionally and financially with a person, and you have gotten extremely comfortable with them, surely you can take this step with them before you say the big yes.
Pros of having sex before marriage
The pros of having a test drive before marriage majorly are to see what your and your partner's preferences are in bed. It also helps in gauging how open is your partner to experimenting, how keen is he on prioritising your pleasure, and also maybe each other's fetishes and kinks. It adds an element of spice by just knowing that your sex life is going to be rocking!
Cons of not having sex before marriage
The cons of not taking a test drive are the orgasm gap, getting surprised by kinks, disappointment when the guy is not interested in knowing what you like and don't like, and the dilemma of how to navigate this conversation with him about this. Because naturally, if you tell your parents that you want to divorce your husband as he is unable to satisfy you in bed, all hell will break loose. They won't consider this a reason serious enough for divorce in the first place.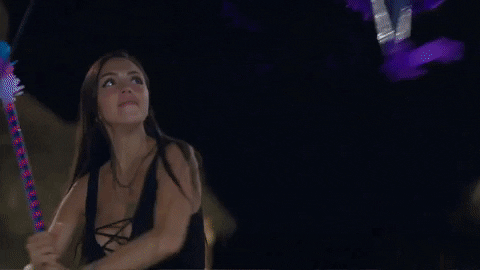 How to have this talk of a test drive?
If you and your prospective partner are serious enough about each other, and are comfortable sharing things with each other, then this conversation should not be difficult. You'll know each other and are pretty transparent as well so this talk should not be a problem because you know that it is a safe space. And if he is not initiating this conversation, take the lead. Ask him what are his thought on testing sexual compatibility before marriage and see how it goes from there.
What are your thoughts on the test drive before marriage?
How To Have Sex When You Are Living With Your In-Laws? Here Are 5 Tips!