Shrey Sawant/TheHauterfly
Relationships
Desi Men Revealed Their Idea Of A Perfect Date And These Are Cute And Oh So Romantic
By
|
Before the pandemic hit us and compelled us to reflect on our choices, we were pretty laidback and spoilt. We didn't feel gratitude for several days and nights we went out, chilled with friends, went shopping, and watched movies. I went out quite a few days in a week and those times were taken for granted until even going out once in two weeks for grocery shopping seems like an outing. Yes, we are reaching out to people and connecting with them in more meaningful ways, instead of just sitting with them but immersed in our phones. We are beginning to really appreciate any interaction we have with our close ones.
Which makes me think, how uninteresting were our dates pre-pandemic? Okay, no offence to my dates, I did have fun but my point here is all of us had settled into the regular ways of dating. We went out for dinner and drinks or a cup of coffee with the cuties. That's about it. And if you ask me which dates really stood out for me, those were the unconventional ones. I was a guy's date at a wedding he had to go for, after which we went to a rooftop bar, facing the sea and got drunk over wine. An ex of mine drove me to a place by the sea in the middle of the night, where we danced in the rain. It was hella romantic! Maybe, being close to a water body really sets my mood. Well, it's good because making out in the shower is next level arousing.
What's your idea of a perfect date?

— Parpalwa 🌸 (@MePurplelicious) July 26, 2020
Anyway, now that we have no dates, except virtual ones, we are really anticipating our real in-person dates when all this will be over for good. And no, we can't back to putting no effort in planning a date. We have to make memories and yes, I understand it's more about the person than the setting, but wouldn't you want to do something fun with them? Recently, a Twitter user @MePurplelicious posted a question, "What's your idea of a perfect date?" The answers came pouring in as several men described their idea of a perfect date. They ranged from romantic to really simple and meaningful, but all of those were beautiful except a couple of them like this guy who wanted to order burgers for two and eat both! Nevermind. That's definitely a date between him and his hand.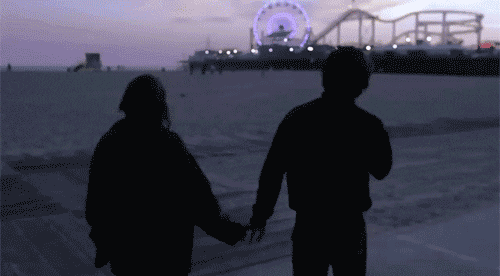 This guy came up with the date of most women's dreams and the reason, I want two things right now – a boyfriend and a trip to Goa. He wrote, "Under the open starry skies, candle-light, on a beach, soft music playing at distant but can be heard, the sound of soothing ocean waves, and her in arms!"
For those women looking for an adventurous date, this guy has a perfect idea, "Bike ride Green mountains White waterfall Grey skies Raining Cutting chai" I mean yes, I wouldn't go on these dates with a newbie, but in the past, I have done this with a guy I was seeing and it was mindblowing. Having chai stops just makes it so much more exciting!
Another guy wanted something spontaneous instead, he wrote, "A perfect date is unplanned, on a good weather day with nothing to do and nowhere to go and you end up doing something random that you haven't done before and no time limits to go home." Doesn't sound bad. Our parents won't allow that but brown kids have several ways to work around that!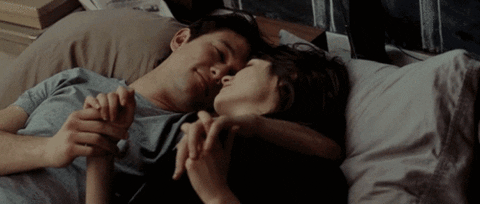 This guy has the best lazy night date idea and I bet most of us are wishing for this RN. He wrote, "Single quilt Large tub of Popcorn Late night And watching Infinity War…" While this guy would want to make the home alone date a little fancier. "Candle lit room filled white roses, soft music, red wine and favourite food. I am in black tuxedo and she is in a beautiful champagne colour gown, slow dance…..Typical classic, elegant and fairy tale kind of date," he wrote. I don't know if I would like to dress up so much for staying home though. I would prefer going out and returning home, changing into my PJs, and proceed with popcorn and Infinity War idea.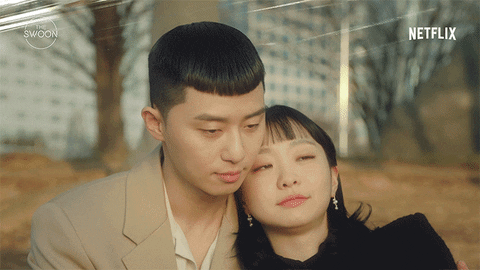 However, all of this is great but this guy proved that money is really not important to make a date spectacular. He wrote how back in school he didn't have money to take his gf on a fancy date so he took her to a park instead. "Aisa nahi tha during school to take girlfriend on a fancy date so I took her to a park, we sat on a bench, she talked while I stared at her face like an idiot then we had that spring onion misal & to get rid of onion smell we had ice gola. We laughed a lot. It was kinda perfect," he expressed.
It's really amazing to see guys come forward and show their romantic, sweet side to the world. And honestly, I can say at least in this, men and women are on the same page! Dear men, we'd love such dates, so let's do this once this is over instead of putting no effort!
GET HAUTERFLY IN YOUR INBOX!