Relationships
Allahabad HC Upholds The Rights Of Same-Sex Couples While Calling Out Society For Being Discriminatory
By
|
There's a huge disparity between social and governmental attitudes, in any country. Say, for instance, it seems like Canada has its doors wide open, welcoming Indians to move in and brimming with jobs. However, once there, you realise that private companies prefer local experience/education. Similarly, as two consenting adults, you are allowed to make your own decisions. However, while the law upholds that right, I don't think desi families acknowledge that. To try it out, tell your parents you are moving in with your boyfriend. Having said that, while same-sex relationships have been decriminalized in India, a majority of our society has still not adapted to this new-found liberalism.
Sometimes I wonder, if I was into women, would I have the courage to tell my parents and take a stand for my freedom? I try to think how they'd react. Would they be supportive? Would they think I have lost it? They would definitely not use violence, but silence? Maybe. I don't think, in India, same-sex couples are quite concerned about the world in general around them. Whether they are struggling or not depends largely on how their families understand their sexual orientation. Of course, we've heard of discrimination at workplace and how it's difficult to even find a place to rent.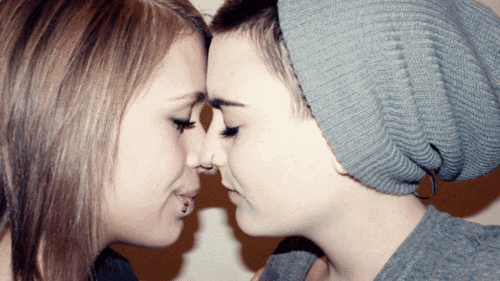 However, recently a ruling by Allahabad High Court brought relief to a same-sex couple who alleged that they were being "threatened with violation of their rights enshrined under Article 21 of the Constitution of India only on the ground of their sexual orientation," reports Livelaw.in. The bench of Justice Mahesh Chandra Tripathi and Justice Sanjay Kumar Pachori heard the case of one Poonam Rani and her partner requesting for protection. The pair said that they were facing trouble from their families too.
The bench observed that both partners were adults, financially independent, and in a live-in relationship out of mutual consent. And yet, our society has the audacity to threaten two people staying together legally. "The petition highlights the stark reality of the society where the citizens are facing discrimination at the hands of the society only on account of their sexual orientation despite it being well settled that sexual orientation is innate to human being," the court observed. The bench further added, "Constitutional Court is duty-bound to monitor and observe the Constitutional morality as well as the rights of the citizens which are under threat only on account of the sexual orientation."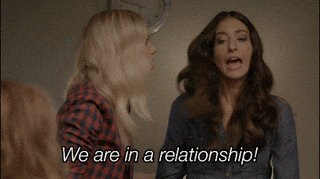 Pointing out another case that happened in 2018, the Allahabad High Court spoke about the following principles, as reported by Live Law. "Sexual orientation is an intrinsic element of liberty, dignity, privacy, individual autonomy and equality; Intimacy between consenting adults of the same-sex is beyond the legitimate interests of the state; Sodomy laws violate equality by targeting a segment of the population for their sexual orientation; Such a law perpetrates stereotypes, lends authority of the state to societal stereotypes and has a chilling effect on the exercise of freedom; The right to love and to a partner, to find fulfillment in a same-sex relationship is essential to a society which believes in freedom under a constitutional order based on rights; Sexual orientation implicates negative and positive obligations on the state. It not only requires the state not to discriminate but also calls for the state to recognise rights which bring true fulfillment to same-sex relationships."
Recently, the Orissa High Court heard the plea of a 24-year-old woman who was separated from her partner by their family. "There is hardly any scope to take a view other than holding that the petitioner has the right of self-determination of sex/gender and also he has the right to have a live-in relationship with a person of his choice even though such person may belong to the same gender as the petitioner," the bench had observed.
While Justice Pushpa Ganediwala is rolling out one controversial and ridiculously vile statement after the other, I am glad a few justices are working towards building a new, reformed India. Allahabad High Court has been leaping towards modern values and upholding equal rights for all.
GET HAUTERFLY IN YOUR INBOX!