Chingsanghoih Guite/TheHauterfly
Relationships
A Woman Walked Her Husband On A Leash To Get Around Curfew Restrictions In Quebec. Erm, What?
By
|
How many times have you heard a scorned woman exclaim that men are dogs? I mean, I don't understand the reason behind this because dogs are such adorable creatures. They are loyal and brave. Not commitment-phobic cheats! I am not saying all men are horrible, I am just talking about how angry women talk about men who wronged them. Turns out some couples have no issues playing owner-pet relationship, which is a weird AF. A Quebec woman went out after 8 pm, which was beyond the curfew time to walk her dog except there was no dog but a husband on a leash. *awkward silence*
Apparently, dog walkers are allowed post-curfew hours along with essential workers. So to work around the curfew, the couple went out like owner-pet. They were found walking around at 9pm by the police. And the woman tried really hard to convince the authorities that she is, as a matter of fact, walking her dog. All this while the husband stood there, with a leash on. Maybe it's just me but something doesn't quite add up. Also, did I mention that there was no dog around?
"According to Sherbrooke police, the individuals were uncooperative and each received a ticket for $1,546 for not complying with curfew," Huffington Canada reported. Isabelle Gendron, of the Sherbrooke Police Department, told La Tribune, "The couple did not collaborate with the police at all. Statements of violation of the municipal by-law were given to them. The lady affirmed that she would not pay the ticket and even that she would accumulate them. The amount of findings for recidivism can go up to $6,000 (Rs 3.44 lakh)."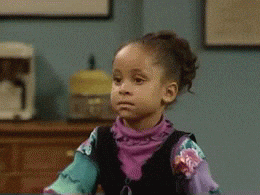 "Dogs to rent separately for your outings during the curfew. Accessories supplied," wrote one woman posting on Kijiji. The price? $100 an hour. "Following the curfew imposed by the Quebec government, we are offering dogs for rent for walks between 8 pm and 5 am from January 8 to February 8, 2021," wrote a man in an ad listing.
You dig a little deeper and the listings mention that you will have to clean the dog poop. This is the best time to own a dog in Quebec as you can't go out for a walk post 8 pm, unless you're walking your dog. I guess this is the time several people will be borrowing their neighbours' dogs.
I guess people are really losing it. A man in the Czech Republic went out for a walk with his dog after the curfew hours. When stopped by cops, he said, "I'm walking a dog here, I'm not doing anything illegal here," he told the police. When the cops checked, it was a stuffed toy dog at the end of the leash. I am pretty sure that doesn't qualify as a real dog. And neither can it walk.
Quebec deputy minister: You can't go for a smoke or a walk outside after 8pm, unless you have a dog with you. I'm pretty sure people are gonna start borrowing their neighbour's dogs now. 😉#curfew

— Julie Laurin (Planet B612) (@PlanetB612fm) January 7, 2021
The curfew "will last for a month, is the first of its kind in Canada. It's meant to help Quebec tackle its soaring COVID-19 infection rate, the highest in the country right now," a local website reported. It further added, "Under its rules, the only people allowed to be outside after 8 p.m. are those going to or from work with an employer's authorization letter, going on an essential errand to a pharmacy (grocery stores will be closed by 8 p.m.), or people in the midst of a genuine emergency. They'll also need to provide proof, even if that's just a receipt from the pharmacy."
This could be a great way for dogs at the animal shelter to get late night potty breaks (I know it's not realistic but I can dream). 😃

— Cork Hives (@CorkHives) January 7, 2021
All things aside, I love how hilarious in sync the couple is. Like the husband willingly got down on his fours, put a leash on his neck, and got ready to be the dog. I mean, if it was the other way around, it wouldn't have been seen as funny. It would be perceived as sexist and disgusting. But here's the thing, whether it is a fetish they pull off in bed and are using it to work around the curfew or just a silly excuse, how did they both think it could be pulled off? The dog walk was sure as hell expensive to the couple. They could have just rented one.
GET HAUTERFLY IN YOUR INBOX!