5 Signs You Share A Healthy And Hot Sexual Relationship With Bae
You glow different when you're happy. You have spring in your step, you're brimming with warmth for people around you and somehow, even with the little irritants, life doesn't seem that bad after all. It's funny how my pictures come out so terribly when I am in a bad mood. And when I am happy, oh boy, those eyes don't lie. As much as I'd like to say we are unaffected by our romantic lives, we aren't. Truth is we place a lot of importance on our love lives. Sex too, as we know, makes us all happy and that's not me, that's science telling us! Your sexual relationship with bae does impact your life quality.
I know bad sex and sexual dissatisfaction comes with its own set of frustrations. It's like that feeling when you have an itch that you want to scratch but your hands are tied. It starts to make you grumpy, unhappy, and irritated. You know, I often feel that when people start getting frustrated for no reason, they are simply missing some good action in life! And I am not saying intercourse, sex is much more than that. It is all that kissing, hugging, sitting on his lap, that soul-baring eye-contact. Sex is the best when you feel at home in his arms and he squeezes you a little tighter while hugging you.
Great sex is when it's slow when he takes all the time in the world to plant several kisses on your body, exploring erogenous zones you didn't know existed. It's when your heart beats faster and yet, you are surprisingly at peace.
This is why, when you have a hot sexual relationship with your beloved partner, life seems a lot better. You feel happier and it makes you unstoppable! Here are five signs this is you RN!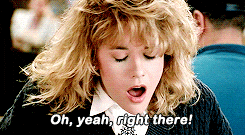 Both your pleasures are taken care of
Last I checked, sex is supposed to be for mutual pleasure and I didn't sign any such contract that would involve me give charity orgasms while remaining unfinished myself. I think men who act like female orgasm doesn't exist even are treating their partners like they are sex workers on an unpaid internship. But then there are men who will do everything to make you orgasm too. They will do the foreplay right and not run towards their climax. We love such men because only that sexual relationship is healthy where both our pleasures are taken care of.
You discuss sex without hesitation
I have threads and forums in online communities of people asking "how should I tell my partner that…". Erm, what do you mean how? I understand you wouldn't want to hurt his feelings but communication is important. It's amazing when you can talk to each other about your sex lives – what you liked, didn't like or the things you want to try. It brings you closer as a couple and keeps your sex life hot and healthy.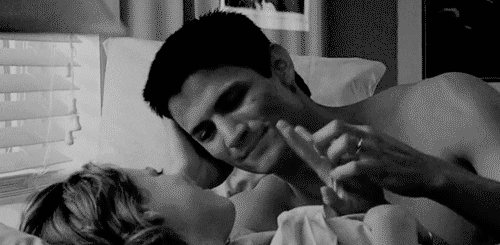 When you don't orgasm, it doesn't feel like a crime
As much as I would like to orgasm every single time and not once but multiple times, I can't. It's not always possible and I want to be able to tell my partner that it won't happen today. Do you know several women fake orgasms just they can get their partner off their back? But if your relationship is such that you don't have to worry about his ego when you don't orgasm, it just makes sex with him feel so much better. This is what we call a healthy sexual relationship!
There is a healthy balance between sexual and non-sexual time
A lot of people are struggling with dead bedrooms and then there are people wondering why the fuck their partner is aroused at all times. But if your sex life doesn't over or underwhelm, it means you've found your healthy balance!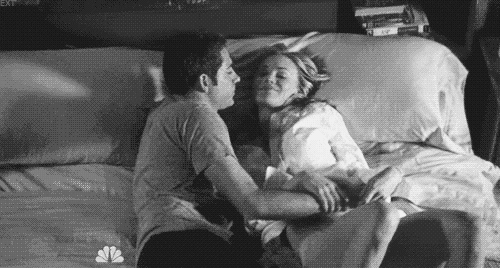 You feel safe with him
Sex is a very intimate thing; you are naked and vulnerable with someone. But when you can roam around naked post-sex, get on the bed, and have absolutely non-sexual while being completely naked, you can say you feel safe. In fact, you don't even feel naked! When you share that kind of trust with someone, you can tell your sexual relationship is built on acceptance and consent.
Know more