Chingsanghoih Guite/TheHauterfly
Relationships
5 Sexual Wellness Tips That Every Woman Must Know, Shared By An Expert
By
|
There's a lot of stigma around sex and sexuality, especially when it comes to women. What happens is that because most subjects are considered taboo, women either don't discuss it with anyone or share it among equally clueless close friends. It not only puts women's sexual health at risk and increases chances of STIs, unwanted pregnancies and fertility problems but also affects their self-esteem.
You begin to wonder if what's happening to you is normal. Today, you'll be surprised to know how common PCOD is and yet, several women feel abnormally singled out when they get diagnosed with it. In fact, many of our friends don't even find out because when they experience menstrual irregularities they prefer to be mum about it.
The sex education in our culture has not been very sound and is rather abstinence based. It's amusing how many adult women still have no idea that they don't pee and bleed from the same spot. Many young girls still believe in several period myths and when they get their first one, they are often confused or embarrassed.
In fact, when you become sexually active, how do you really take care of yourself? We spoke to Dr. Tripti Saran, Sr. Consultant – Gynaecology & Obstetrics, BLK Super Speciality Hospital and she gave us expert tips that every woman should keep in mind!
"There are lot of taboos, issues, and biases when it comes to female sexuality. These prejudices are more for women than men," Dr Saran told Hauterfly.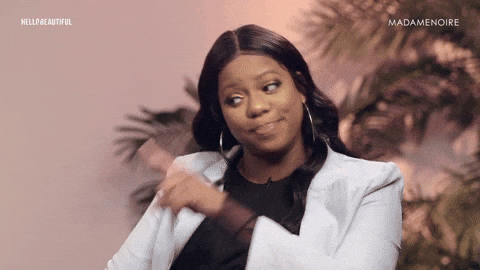 Sex education is important
Dr. Saran cannot emphasise enough just how important "sex education and knowledge about contraception" is. "You should visit your doctor once you are married so that you can plan things out. Pre-conception counselling is very much needed," Dr. Saran advised. The smart way to go about our sexual wellness is consult a doctor to be more aware of our bodies and reproductive organs. Even if you are in a committed relationship, Dr. Saran said it's still important to be aware of the spread of Sexually Transmitted Infections and take necessary precautions.
Take proper measures in case of a pregnancy
Many women, especially unmarried ones feel disoriented by an unwanted pregnancy. There's guilt, shame, stigma courtesy of our society and due to fear, many women resort to non-medical abortion procedures. Dr. Saran said this is a great risk and can result in maternal mortality. "In case of pregnancy, don't hide it. Go and see a doctor rather than going to a tai, because unsafe abortion is a leading cause of maternal mortality in our country," Dr. Saran informed.
Even when you choose to go ahead with a pregnancy, it's important to take extra care and consult a doctor for a customised treatment.
Establish your bodily agency
Dr. Saran advised that women should take charge of their sexual health, and follow protective behaviour. Some partners are not reliable and their inefficiency or misogyny shouldn't lead to deterioration of your sexual health. "Women should lead rather than depend on the men. There is a power imbalance and women are not able to impose protective behaviour on their partners. I want women to take decisions which are good for them, keeping in mind both their reproductive and sexual history," she told Hauterfly.
Take cervical cancer vaccine if you haven't yet
"We must encourage young girls to take the cervical cancer vaccine," Dr. Saran asserted. She further added how things are improving and women are doing what it takes for sexual wellness. "Today women – even unmarried ones – are not hesitant to visit a doctor for their sexual health. They are taking proper treatment and that is how it should be. These things need constant improvement. It's not that all women are doing this and that it's a uniform thing or it has become a standard, but it is much better than it used to be," she explained.
A healthy diet and lifestyle can improve your sexual wellness
"Women should eat well, exercise well and keep a good body weight because ultimately that is the thing which is going to improve sexuality more than anything," Dr. Saran revealed. Sexual wellness is greatly influenced by our diet and lifestyle. Our hormones get affected by the same which is often the cause of PCOD in women.
GET HAUTERFLY IN YOUR INBOX!