5 Foods That Can Make Your Sex Life Absolutely Sizzle
Updated July 31, 2019
Sex, despite it being very exciting, can get monotonous. Yes, even if you are sleeping with the hottest guy in the world. And if you have tried fantasising but it doesn't seem to spice things up, and anything else seems to out there, then what are your options?  Is it a threesome? I mean, maybe some people do think of it, but if that's a bit far-fetched for you, how about indulging in some food foreplay?
There's something about food foreplay that even though it's messy, it's super sexy. However, it's not like you can put a bunch of french fries on your vagina, unless you want to get all oily. I mean, I know you like your Friday night pizza, but it would be wise to save it as a post-sex snack. Confused what to use then? Here are 5 foods you can use in your food foreplay, safely and sexily.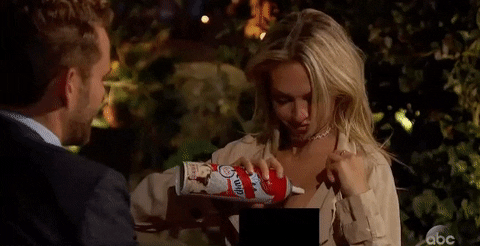 Whipped Cream
Do you remember that scene in Sex and the City when Samantha covers up her boyfriend with some whipped cream? Or the infamous whipped cream bikini scene in Varsity Blues? I mean, when you think of food foreplay, whipped cream is the first thing in your head. Because a) it's sexy AF and b) anything to spray some cream into your mouth. Ask your partner to spray it on your nips and pelvic area, and lick it off in slow, sensuous motions. You can also put in on his penis and give him a good blowjob that won't trigger your gag reflexes. However, don't get it in your vagina, because it can give you a yeast infection. I mean, the sex will be fun but it's never really worth an infection.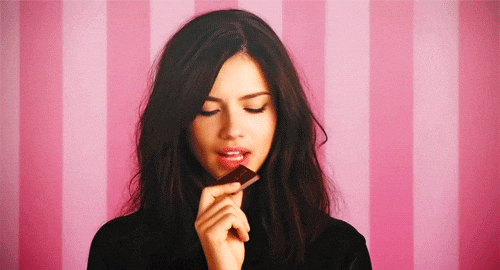 Chocolate
If you're reading up on food play then I am assuming you like or at least are okay with a little bit of mess. And if you believe messier the better, then go straight for some chocolate syrup! While whipped cream is fluffier, chocolate syrup is rather thick and drippier, calling for some serious tongue action. Ask bae to pour it over you, starting from your neck. Then he can lick you clean, depending on how much chocolate he likes. You can always take the fun to the shower, and try something new there too. A lot of thrill in one night!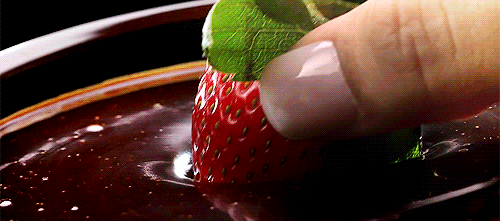 Strawberries
We don't know what is it about strawberries, but it's one of those foods that you can eat in a seductive manner. I mean, it would be just weird if you're trying to seduce bae will eating an apple or a malta. But you can dip a strawberry into some hot chocolate syrup, and take a bite while maintaining eye contact with him. In fact, you can kiss and share some of it too! Or he can have it dipping it in the chocolate syrup that's already on your body. Thanks for not finding this gross.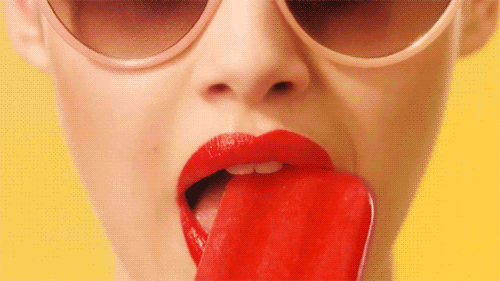 Popsicles
If you like playing with temperature, then go for a popsicle of your choice. Now I know, popsicles look like penises, but I am not asking you to put it in. That won't be good. However, you can create quite a spectacle for bae as you seductively suck on it, teasing him with a glimpse of what lies ahead. His excitement will double up and he will return the favour beautifully.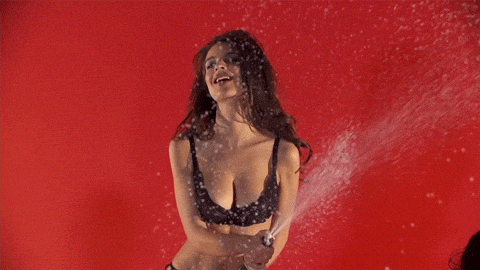 Alcohol
Do you remember that song by LMFAO that goes like We're gonna get you wet, We're gonna make you sweat, A night you won't forget, Are you ready for, Champagne showers..Champagne showers? This will make you wet in ways more than one. Let him drink some, pouring down your body. Well you can also kiss every time you take a sip and get a double high!