Shrey Sawant/TheHauterfly
Lifestyle
Throwback Thursday: Katrina Kaif's Infamous Debut Boom Portrays Women As Sex Objects And That's The Whole Movie
By
|
Every Thursday I pick a movie to watch again and sometimes, those movies are bad but I have a good laugh. This time I watched Katrina Kaif's infamous debut Boom for the first time. I had conveniently saved my precious time earlier and I could have lived my life without having to witness this mind-boggling phenomenon but my editor had different plans for me. Today is Katrina Kaif's birthday and I am assuming this isn't a performance she is proud of. But I hope this movie reminds her that she has come a long way and that she should never even for millisecond underestimate her worth. By signing for this movie, she definitely did underestimate herself.
Anyway, the movie is really shady so it's surprising how Amitabh Bachchan, Zeenat Aman, Jackie Shroff, Gulshan Grover, and Javed Jaffrey all agreed to become a part of it. Even models such as Madhu Sapre and Padma Lakshmi agreed to be in it. Then we had cameo appearances by Wendell Rodricks, Rohit Bal, and Boman Irani. Seema Biswas was part of it too but I found her character as the most interesting. Some movies take time to get into hideousness but Boom dived right into it.
The whole fiasco begins with a fashion show turned catfight when Anu (Madhu Sapre), a model trips and she thinks another model made her fall on purpose. So taking all credit away from professional models, they end up in a public fight right on the ramp itself, and in that, several diamonds fall off from that model's hair. Yeah, those diamonds that she was smuggling to Dubai to reach Bade Miya (Amitabh Bachchan) and his bro Medium Miya (Gulshan Grover). They were being sent by 50-50 Abdul or Chhote Miya (Jackie Shroff) from Mumbai. Now I can't believe those are their nicknames.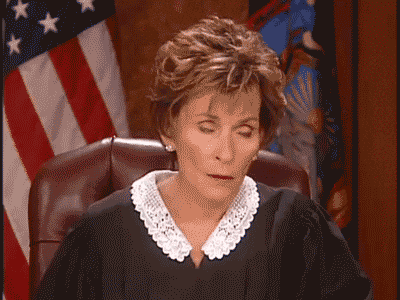 So now these three models who live together – Anu, Rina (Katrina Kaif), and Sheila (Padma Lakshmi) and their saath mein free bai, Bharti find themselves being extorted to make up for the loss. 50-50 sends his chhichhora goon Boom Shankar to fetch them and what does he do instead? He goes on to sit there and talk about their boobs. He says Rina doesn't know the difference between her brains and her balcony (his term for boobs) and then goes on to keep his gun on one of the woman's boobs and guess the size to be 32. This is just a trailer. The whole movie basically has boobs and Javed Jaffrey's penis as leads because he is either stroking it, touching it or talking to it – I can't tell which one is weirder.
The plot isn't worth paying any attention to because that wasn't intended to be the hero here. What this movie intends to do is just combine hot girls and tharki men to make an audiovisual treat for twisted folks. While the whole diamond fiasco is happening, Bade Miya holds a meeting with his senior employees from his hotels across the globe. And he is so strict and uptight, it feels like he's the evil twin of Narayan Shankar, the principal of the infamous Gurukul. Narayan dismisses people who make mistakes from Gurukul and Bade Miya, from life.
And what is Zeenat Aman's role in this? She plays Alice who manages Bade Miya and dances to his tunes, like literally. He signals her to do it and she climbs up the conference table and performs while both Bade Miya and Medium don't even look at her. Okay, that sounds fun if she did it at her own will. Normalise breaking into a dance in the middle of work meetings! Alice also selects and hires women to please these men and she makes it look all so professional. At some point, when there's a new batch of women come in, she sends two-three women right back saying "aap bahut badsoorat hain". No points for guessing they were dark-skinned women. While all that is happening, Bade Miya expresses his displeasure pointing out that these women have moustaches. He even just pushes one woman out of his limousine like trash because she seemed too shy.
But let me tell you the weirdest shit you will ever witness in any movie whatsoever. 50-50 has a woman living under his table, at all times. She just sits down there and it is subtly hinted that she gives him blowjobs while he relaxes on his chair or has meetings with people. Like I am not kidding! At some point, she sneezed and you see just a hand come up, take the tissues and go down again. That's her job. Her full-time job.
All these apparently bigshot gangstas have no game. They cannot handle diamonds, are getting conned by the dumbest women, and are usually seen doing nothing but bikini models. Like this entire movie is so offensive – to women, to men and to gangsters and anyone with brains. These women seduce these three different sizes and pit them against each other so easily, simply by flashing their cleavage at them. Like firstly, it's implied as if women are good for nothing except seduction and secondly, that men have their heads in their penises. No, a man may be horny but he will not get fooled just by looking at a woman's cleavage. Or that's what I think. And yes, these are men who have escorts around them anytime they want.
The climax is interesting – we see the girls got a lot of money and the diamonds and are chilling on an island. Before that, they throw one size fits all Boom Shankar from the helicopter. And even before that, Bharti suggestively asks Alice to call her, implying they were lesbians. What is Alice up to? She has become the big bad boss and women are still dancing on that conference table except for this time, she's the one watching it. So why is it called Boom again? That's the sound of my mind blowing after watching it.
GET HAUTERFLY IN YOUR INBOX!