Mansi Chouksey/Hauterfly
Tech
Let Easy Roads Plan Your Next Trip For You!
By
|
Tired of using the same ol', boring apps? Keep up with the hottest new app launches and rediscover old favourites with Appturday! Appturday's, a weekly post from our Social Media Editor where she rants, raves and shares the apps she's currently into.
Always wanted to hit the road? Discover new places? I have too, but more often than not, budget plays spoilsport and I honestly don't have the time or the patience to plan a low-cost trip. I've been dying to take a road trip for ages and this app has come into my life at the right time. Easy Roads is my pick for App of the Week and, trust me, it'll awaken your inner wanderlust.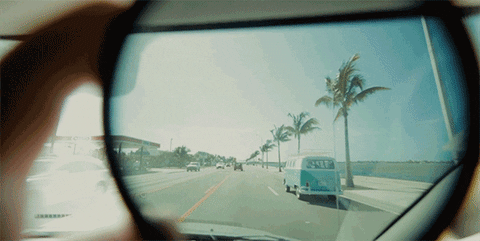 Via Giphy
True to its name, the app makes planning a trip a breeze. You choose your city and it'll suggest the closest locations that are perfect! Apart from that, Easy Trip provides maps, itineraries, car rental options, local hotspots and more! What's best about this app is that it caters to the budget conscious, so each trip itinerary shows you an approximation of the cost, and you can even filter the trips by the amount you want to spend.
Although I highly recommend this app, it does come with a few downsides. First of all, it's only available on Android, so if you're an iOS user, then BYE! Secondly, the departure cities, ie where you start the trip from, are only limited to Mumbai, Bengaluru and Pune at the moment. Even if you aren't from one of these cities, this app will be a good reference in your research.
If you've found an app that you cannot live without, or are a fan of Easy Roads, then give me a holler in the comments below! I'd love to hear from you! Till next week. <3
Download Easy Roads here!
GET HAUTERFLY IN YOUR INBOX!