Fashion
These Lingerie Styles Will Be As Supportive As Your BFF, If You Wanna Dress Like Urfi Javed
By
|
Finding a piece of lingerie that supports your outfit choices like your BFF, can be a hassle. Much like what our very-own Urfi Javed would shop for to support every little cut on her outfits, and make risqué silhouettes, malfunction-proof, choosing the right lingerie is essential. Giving us some great style tips on DIY fashion, Urfi also shared some lingerie hacks when trolled for her recent look. Well, we hail Ms Javed for pulling off those risqué cuts. And if just like her, you too wanna try your hands on some deep cuts and longer slits, then we have you covered.
View this post on Instagram
From bodycon dresses to the year's favourite multi, cut-out dresses, we've looked into your lingerie needs to make sure you've sealed the right spots. Take a look at this guide.
Pasties
Nipple covers or pasties come in handy for almost every kind of garment. These tiny pairs are for outfits that don't go well with bras. Be it a sexy, backless number, an extreme cut-out top, bandeau, or even cool scarf tops, pasties have you covered. These disposable pairs come in different shapes and an adhesive for easy application.
Silicone cups
Choosing the right kind of bra for your party closet can be a tricky affair. A perfect match for open back or strapless outfits, silicone cups offer front closure and a little lift. It also comes with an adhesive for easy application. PS–make sure your skin is dry and clean before wearing them.
Thongs/G-String
Thongs and G-Strings are best used to avoid the display of panty-lines through slim-fitting dresses, pants or a pair of shorts. A variety in this range also includes boyshorts that offer a high-waist comfort, doing the duties of a shapewear, if at all you wish to put on one. Also, make a wise choice while picking the right shades. You don't wanna flash 'em shades.
Seamless bra
Seamless bras are your true BFFs in every kind of outfit. A perfect match for every silhouette style, these bras will feel like a second skin. Without flashing those unwanted bra lines when wearing anything from a basic, t-shirt to a bodycon dress, seamless bras are also high-on comfort, owing to their fabric quality and design.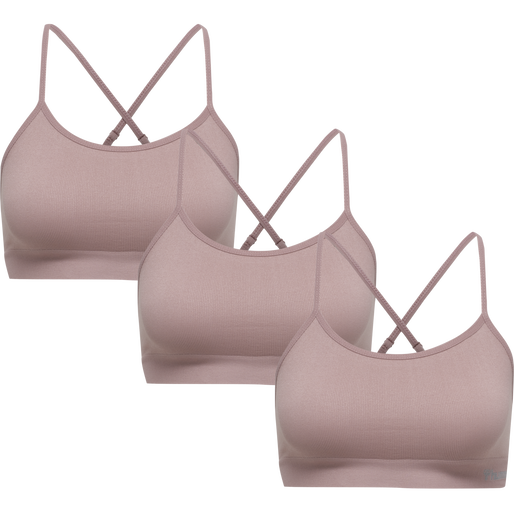 Body Tapes
Well, you don't have to entirely be an Egyptian mummy to get your style right, but a little tape surely goes a very long way. Body tapes are skin-friendly tapes, used to fix drooping necklines, and shoulders or conceal bra straps, or at times DIY a bra for your dress.
Strapless Bra
A suitable option for when you have plans of finally digging out that bandeau top or dress, strapless bras come in handy. You can choose to wear this one with even a halter neckline, cross-linked sleeves or a strapless dress.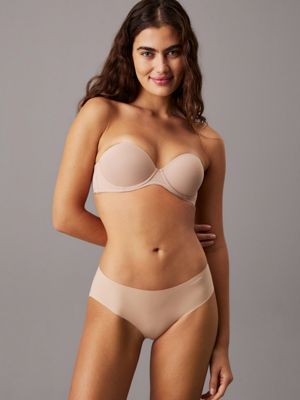 Low Cut Bra
For when you're willing to experiment with a plunging neckline, low cut or U Plunge bras come in handy. And as you go about hunting for your pick, make sure you say 'yes' to options that come with adjustable straps and offer comfort underneath your outfit.
Strapless Bodysuits
A seamless way to wear every kind of outfit, strapless bodysuits can be worn with everything from a strapless dress to a cool jumpsuit. From strapless to backless, bodysuits are perfect for bigger boobs for better support and comfort. Plus, it helps your favourite dresses fit your body better.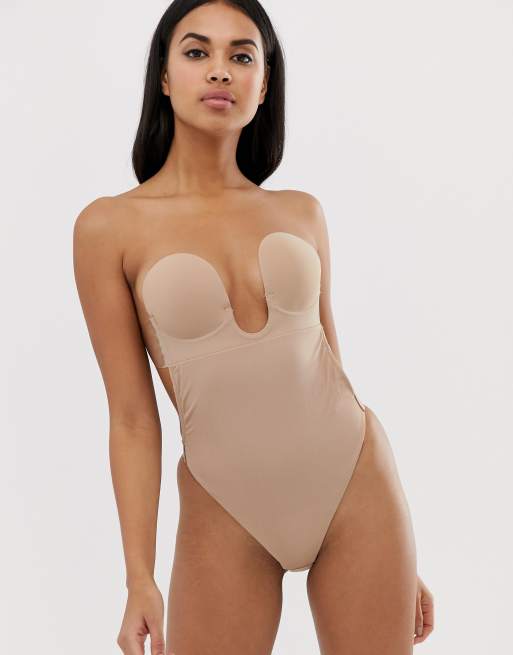 Strapless Undies
If just like Urfi, high slits are your forever favourite, then strapless panties are your BFFs. As weird as you may think this sounds, strapless underwear conceals every bit without any side straps attached. Much like a pasty, a strapless panty is what even stars trust for those big red carpet looks and super-high slits.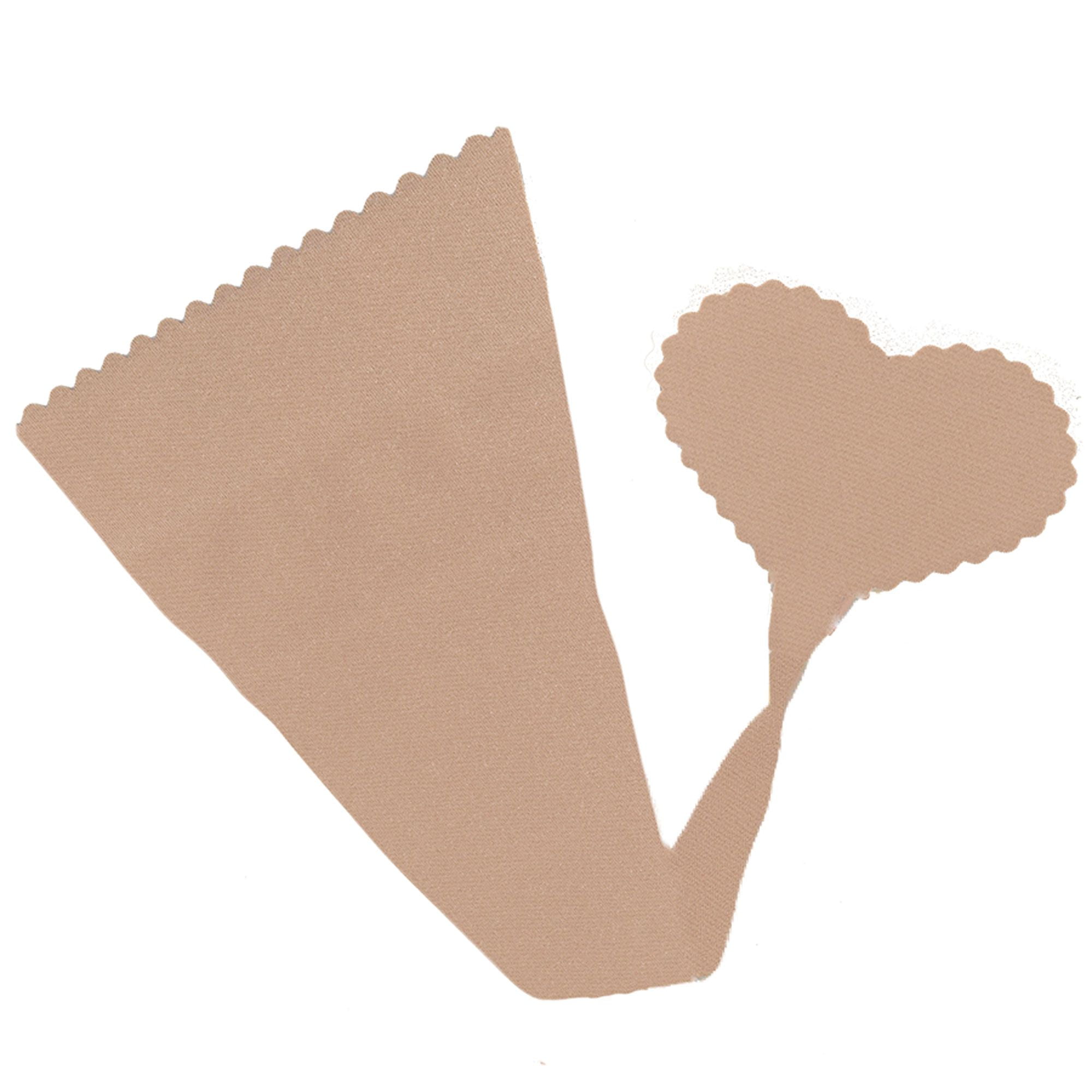 Garter Belts
Garters do the duties of a belt, and much like an actual one, garters are worn right below the wait to hold up stockings well. These tiny thigh belts will ensure your stockings don't slide away and keep your ensemble right in place.
Convertible Bra
Convertible bras work like magic for anything from one-shoulder tops, and dresses to backless dresses. Switching straps according to your desired dress silhouette, convertible bras change shapes for every kind of outfit.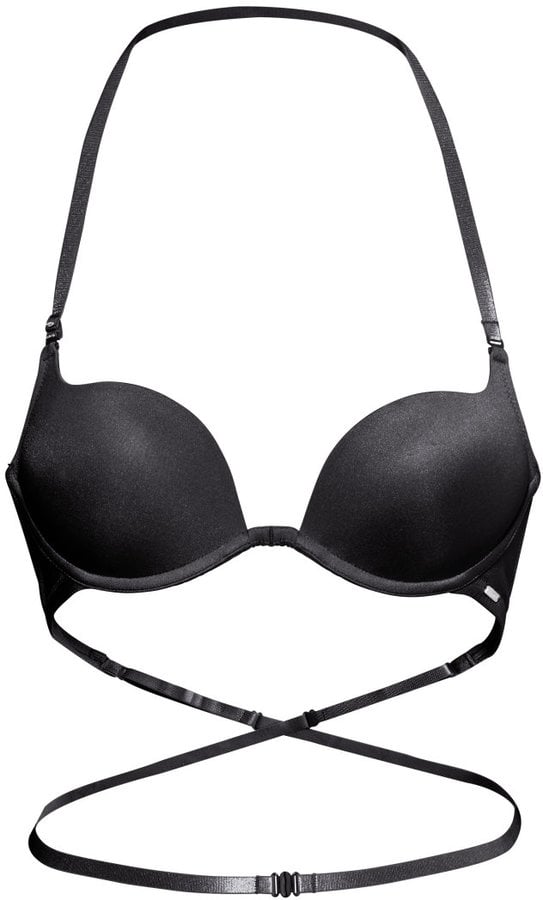 Image Credits: Pinterest
This Is The Kind Of Lingerie You Should Wear, Based On Your Zodiac Sign
GET HAUTERFLY IN YOUR INBOX!