Christopher Miranda/ Hauterfly
Fashion
The Red Carpet At This Event Was Full Of Awkward And Bad Fashion Moments. We Are Shaking Our Heads
By
|
At Hauterfly, we have spoken at length about how appearances can be deceiving when it comes to celebrity fashion. The much-mentioned "glam teams" that warrant many thanks from celebs for their curated looks play by nobody's rules. The result? We are always second-guessing the ensembles and ALWAYS do a double-take on how they look without the filter of studio lighting and great camera angles.
The disparity between glamour shots on the celeb's personal Instagram and the ones taken on the red carpet is getting too tiresome. When industry watchdogs like us first pointed it out, we chalked it to unfortunate accidents and said, "Well, of course, they would want a better picture of their look". But that seems to have made the above-mentioned glam teams, quote, "lazy" and they have stopped trying. And why not when there is a picture session to fix it?
We fell prey to this trickery first thing this Thursday morning when celebrity looks from The GlobalSpa Fit And Fab Awards started to spill out into the internet.
Kiara's 'Morticia Adams' Did Not Impress
Kiara Advani started out as one of our favourite fashion stars but her recent looks have been underwhelming. Her look on the carpet last night was made us of a sequinned Nicolas Jebran high-slit gown and Kim Kardashian-esque hair. Did they not have enough budget for extensions because we have seen better wigs than this in Bala! The makeup is so off as well, grey eyebrows mixed with burnt orange eyeshadow? What?
Divya's Gladiator Heels That Didn't Belong
First up, how cute are these Papa Don't Preach By Shubhika co-ords? Panda prints are the only animal print trend that we will get behind, that's a fact! But why the gladiator heels? A sleek pair of black pumps would have made this such a fun look, especially with that over-the-shoulder blazer.
Adah Sharma's Yet Another Confusing "Style Statement"
Uhm, boxing gloves on the red carpet? There's a thin line between being adventurous with fashion and being frivolous with it. Adah Sharma's fashion statement is out of this world, and no, that's not a compliment. Honestly, this Christmas we are asking for the confidence Adah has, when she steps out in these "eccentric" looks!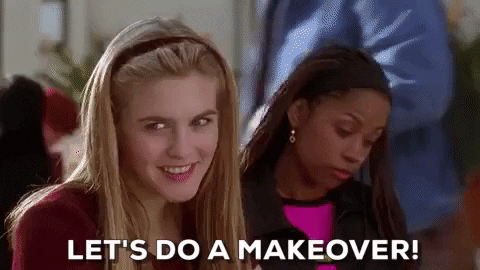 To conclude in the words of the great Cher Horowitz, "She's a full-on Monet. It's like a painting, see? From far away, it's okay. But up close, it's a big old mess". Moving on!
We are glad that some fashionistas did get the memo of red carpet style and turned up looking fabulous!
Malaika Arora looked adorable in her H&M x Giambattista Valli tulle number. Joined by her sister Amrita Arora in Dolly J and friend Sophie Choudhry in Swapnil Shinde, these guys saved the night in their stunning silver ensembles. How glad are we that these stylish ladies decided to make a glamorous appearance last night that looked so good off the carpet and on it. Phew!
On the work front, Kiara will be seen next in Bhool Bhulaiyaa 2 opposite Kartik Aaryan. She is also gearing up for Good Newwzz opposite Akshay Kumar, Diljit Dosanjh and Kareena Kapoor Khan. The film is expected to release on December 27, 2019.
Anushka Sharma And Sonali Bendre Absolutely Slayed The Red Carpet With These Fabulous Looks
GET HAUTERFLY IN YOUR INBOX!