Garba Season Can Be A Catalyst For Romance, But Here's What You Need To Remember About Consent And Respect
With the beginning of Navratri beings the pyaar ka mausam. Along with dandiya raas, Garba and Pujo, the romance also begins budding between couples. Over the years, films have shown us how love blossoms between couples during Navratri. With love in the air during a parent-approved dating season, Navratri kickstarts a lot of romances as well as some risky flings and, of course, casual sex. It's quite common for people to find someone who can groove with them and match their pace on the dance floor as well as in the bedroom but at the same time, this festival is also the time when miscommunication is easy which often leads to uncomfortable situations for us ladies. This is why it's essential to understand the importance of consent and respecting women during this Navratri. I mean, it is the time when we worship goddesses and the least we can do is respect the women around us as well.
As fun as it sounds to find some sizzling sexual chemistry with someone while you groove together, it's easy to misunderstand the situation which can make everything rather embarrassing for all the people involved. Hence, it's essential that we all keep some simple things in mind before we make a move while flaunting our moves during these Garbe ki raatein. Remember to leave subtlety at home and not get carried away by your hormones alone!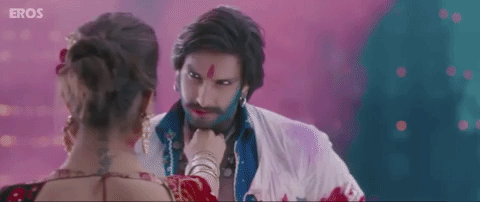 Seek Out Consent
Dandiya and Garba nights are when most of us are in each other's personal space and brushing against each other as we dance. In times like these, it's very easy to misunderstand things and mistakes normal things for hints. This is precisely why Navratri is not the time to take little hints and be subtle. Before you make a move on someone or take things a notch higher, it's best to seek active consent instead of the usual passive consent. Wait for them to say that they want to hook up or romance you instead of assuming that their brushing against you a few too many times means they want it too.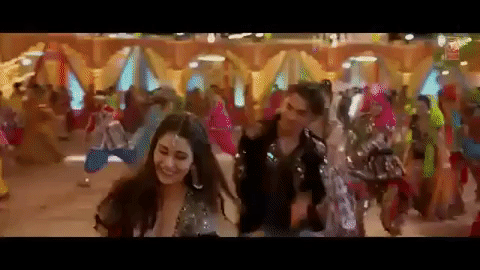 It's no time for subtlety when you're practically in everyone's personal bubble as you groove. But there's more to this. It's understandable that not everyone is comfortable with active consent. So, if not for active consent, at least seek out enthusiastic consent instead of just taking hints because, for all you know, they might not be hints at all! And you don't want to stir up trouble or raise eyebrows by crossing that line because it has legal consequences. Allow the other person to respond with the same amount of enthusiasm and actively participate in flirtatious behaviour and makes moves to take things to the next level, in bed or in romance.
Clear The Air
Just because moves are being made while grooving doesn't mean that you shouldn't communicate. While the sexual chemistry might be sizzling, it is just as important to clear the air and be on the same page as the other person. You don't want to hook up with someone in the heat of the moment while they're thinking of it as something more than just casual sex. It's okay to fool around as long as you're not fooling someone and playing with their heart and feelings.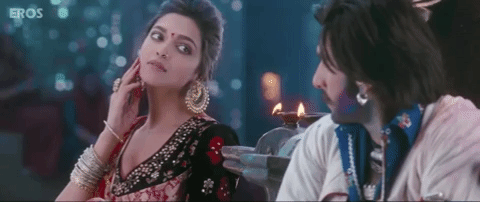 Keep Your Hands And Eyes In Check!
We get it, women look stunning decked up in their backless cholis but spare them drama. Men are bound to check women out when as y'all get your groove on during this parent-sanctioned mating festive season but don't lech. Do not stare at a woman to the point of making her feel uncomfortable. Learn some Garba romance etiquette and ensure that you woo the woman and not shoo her with your constant leching. Another thing to understand is that, when you brush your hand against their waist intentionally when they're just not into it, they know. Yep, women can tell what your intention is with just one touch. Don't take us for fools. We know when it's unintentional and when it isn't. So keep those hands and eyes in check. Garba ground is the backdrop of romance, love and casual sex but it isn't the place for sexual assault and molestation.
Psst…don't forget protection, kids. But also, don't carry it in your pocket when playing Garba!
Can We Normalise Seeking Verbal Consent, Even If We're On A Date Or In A Relationship?
Janvi Manchanda
Janvi uses her pen to smash the patriarchy. Geet one day and Wednesday Addams the next. Writing is the bane of her existence and the object of all her desires!
Know more