How To Break Up From Your Casual Lover Without Losing Your Peace
If we go ten years back in time, you'd see me dealing terribly with breakups. Actually, I have gained emotional maturity in terms of dealing with heartbreak just about five years ago. I guess when you have had enough experiences in that area, you just know you will get over it. And that faith is enough to give you the strength and perspective you need when you break up with your casual lover.
It doesn't mean I won't grab a wine bottle by its neck and wash down the lump in my throat with this intoxicating juice when my casual lover ups and leaves. Of course, I will. I live for dramatic moments like these. If you didn't have even a brief period where you become temporarily nuts, then what are you? 50? What's with that maturity and how did you even gain it? Anyhoo, I will indulge in crying my eyes out, listen to the most depressing songs ironically made for already sad souls, get wasted and take some calculated risks. Then I will go on to think of all the ways I will hoe around before chickening out the moment a guy shows any interest.
All that drama aside, I feel maybe it's time we rethink the way we breakup with people. Even if it's with a casual lover, it hurts and sometimes, a lot more than you imagined. We made some good memories and honestly, it's easier to just blame the other person but why fill yourself with negativity? We are complicated people and often, it is nobody's fault.
So let's part ways that leave behind good memories for you to cherish and you feel super proud and peaceful.
1) Plan an expiry date and make it the best one ever
If you really do care about your casual lover, you'd want things to end while they can still end on a beautiful note. And honestly, if you don't give yourselves a deadline, it will never stop! In fact, why not end it with a bang? *winks* Plan a wonderful breakup date and end it on a classy or slutty note, as per your preference. Goodbye sex doesn't sound so bad? Wait, I am being naughty here, please don't do it.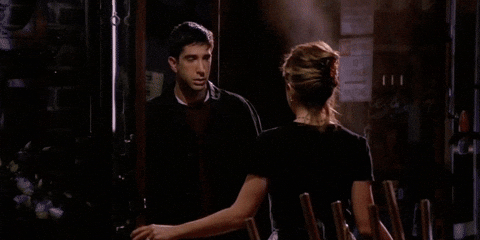 2) Make a deal of sexing it up if you're single years later (I hope not)
Why burn the bridge that leads you to the sexiest sex you've had? What if you both are single years down the line? Again, this is pure evil and unhealthy but if we must do something unhealthy then it has to be this. Even otherwise, if you want to hold on to this friendship then you should break up gently.
3) Exchange constructive feedback
When you know the expiry date is around the corner, the pressure is off and you can say a lot of things you didn't earlier. And for each other's benefit, you can exchange constructive feedback. It will only help you get better at sex and dating! Let him tell you the things you could have done differently, how he really likes to be touched, what you missed out on, etc. He can also tell you the things you were really good at! You know all criticism and no compliments can get him a punch in the face; let's not pretend we are really good at handling it, at least on the verge of our breakup.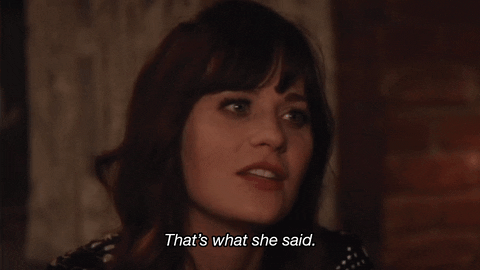 4) Thank each other for the good times (read orgasms)
Really, whether things worked or not, don't forget the good times you had. He made you come like you've never come before. The times you sat on his lap and he rocked your world while kissing you non-stop. It's so easy to hold grudges for the silliest things. But can we just take a moment to thank each other for the good times? Break up with gratitude in your heart.
5) Express yourself like the world is ending
The point where your worlds collide is ceasing to exist, at least romantically. So before you transition to being just friends, acquaintances or strangers, why not just let it all out? Really, this is your moment, say it! Not because it will change things but it will give you peace and closure. Your heart will feel lighter and also, things you really wanted to say or do will be checked off the list. Anyway, what's there to lose? You're breaking up anyway.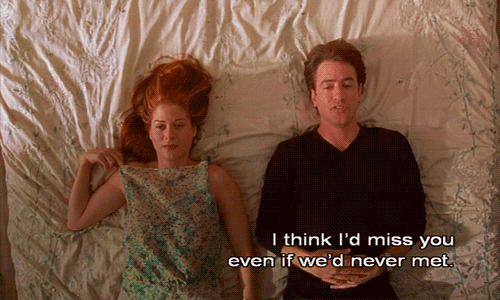 6) Forget the bad times
Honestly, it's such a waste of your mental and emotional space. Be dramatic and then let it go. The bad times mean nothing and holding on to them will do you no good. Especially if your casual lover has been an amazing person otherwise who could make even the laziest butterflies in your tummy to do bhangra!
7) Walk out feeling proud of yourself for ending it in time
I know how hard it is to walk away while you're still into someone. But you know it is the right thing to do and you did it! No matter how tempting it was to stay and how devastating it was to walk away, you braved up and did it. Feel proud of yourself, woman, and treat yourself with something you always wanted to get or do.
Walking away from a casual lover is just like breaking up from a relationship in many ways. And sometimes, we want to hold on to them for a while before we let go. This reminds me of that quote from GoT, "If we die, we die. But first, we must live." Even when we move on, go separate ways, know that the North will remember. Remember each other as beautifully as you loved while it lasted. Stories of contempt and resentment can barely inspire but these, even if it is casual, it touches your heart and those who hear of it. So be a cool babe!
Know more