Entertainment
The First Full 'Spider-Man: No Way Home' Trailer Is So Full Of Details, Our Brain Is Spinning!
By
|
If you see people going, "Dekho, Dekho woh aa gaya!" then rest assured, they are't singing 'Piya Tu', but actually talking about the first full-length trailer that Marvel Studios dropped for Spider-Man No Way Home! Just a day ago, we go this extremely teasing video of Tom Holland, who plays Peter Parker, Zendaya, how plays MJ, and Jacob Batalon, who plays Ned Leeds, reacting to the trailer. And now that I have seen it, THE trailer that had fans dropping SNWHTW in comments under Marvel's posts, and speculating about appearances of Tobey Maguire and Andrew Garfield, I can tell you that reaction video was so on point!
The third instalment in Marvel's Spider-Man franchise has director Jon Watts returning at the helm. Also returning are Maria Tomei as Aunt May and Jon Favreau as Happy Hogan. And of course, we shall see Benedict Cumberbatch as Doctor Strange and Benedict Wong as Wong. But it is the new (or old) entries that make this film quite the fan event. After days and days of speculating and sneaking leaks and theories after the first teaser release, we finally have confirmation on the villains that are coming for Spidey!
Alfred Molina as Dr Otto Octavious aka Doc Ock is here, saying "Hello Peter" but does not seem to recognise Holland's Peter. And this could mean A LOT of things! Did he say this before he unmasked Spider-Man, or does it mean that he spotted a Peter Parker he does know…. Whoa. Although there were no sightings of Tobey Maguire and Andrew Garfield in this trailer, we do know that Marvel trailers love misdirection and revealing things slowly.
In fact, at a fan event for the trailer launch in Los Angeles, Tom Holland did mention about "a true moment in cinematic history is about to come true," and how he didn't think it would be possible when he heard about it first, but it has been made real. Holland kept his secrets, but that didn't stop fans' spidey senses from tingling about the glorious and very much possible crossover of all three spider-man we've known and loved.
The trailer also gives us a glimpse of Jamie Foxx as Electro, though he isn't blue this time but yellow and donning a new suit. Very true to his comic book iteration. There's the Green Goblin, played by Willem Dafoe in Sam Raimi's Spider-Man. And then, we also see Sandman played by Thomas Haden Church and Lizard played by Rhys Ifans make an appearance. There was also another someone, who looked and flew like the Goblin but not the Green kind. So maybe Hobgoblin? IDK!
 Basically, all the Spider-man villains are here and it's a party! And it would be incomplete if we didn't have JK Simmons reprise his role as J. Jonah Jameson, but thankfully he is back after making a brief post-credits appearance at the end of Spider-Man: Far From Home and exposing Peter Parker's secret.
There's lots to unpack in this new trailer, right from all the fantastic new Spidey suits we see, like the black and gold one, which apparently can do some serious sorcery, to the tower in New York lit in homage to Captain America, the First Avenger, with a gigantic shield and poster to boot. Also, are Strange and Peter going to be fighting? Is it even Strange there?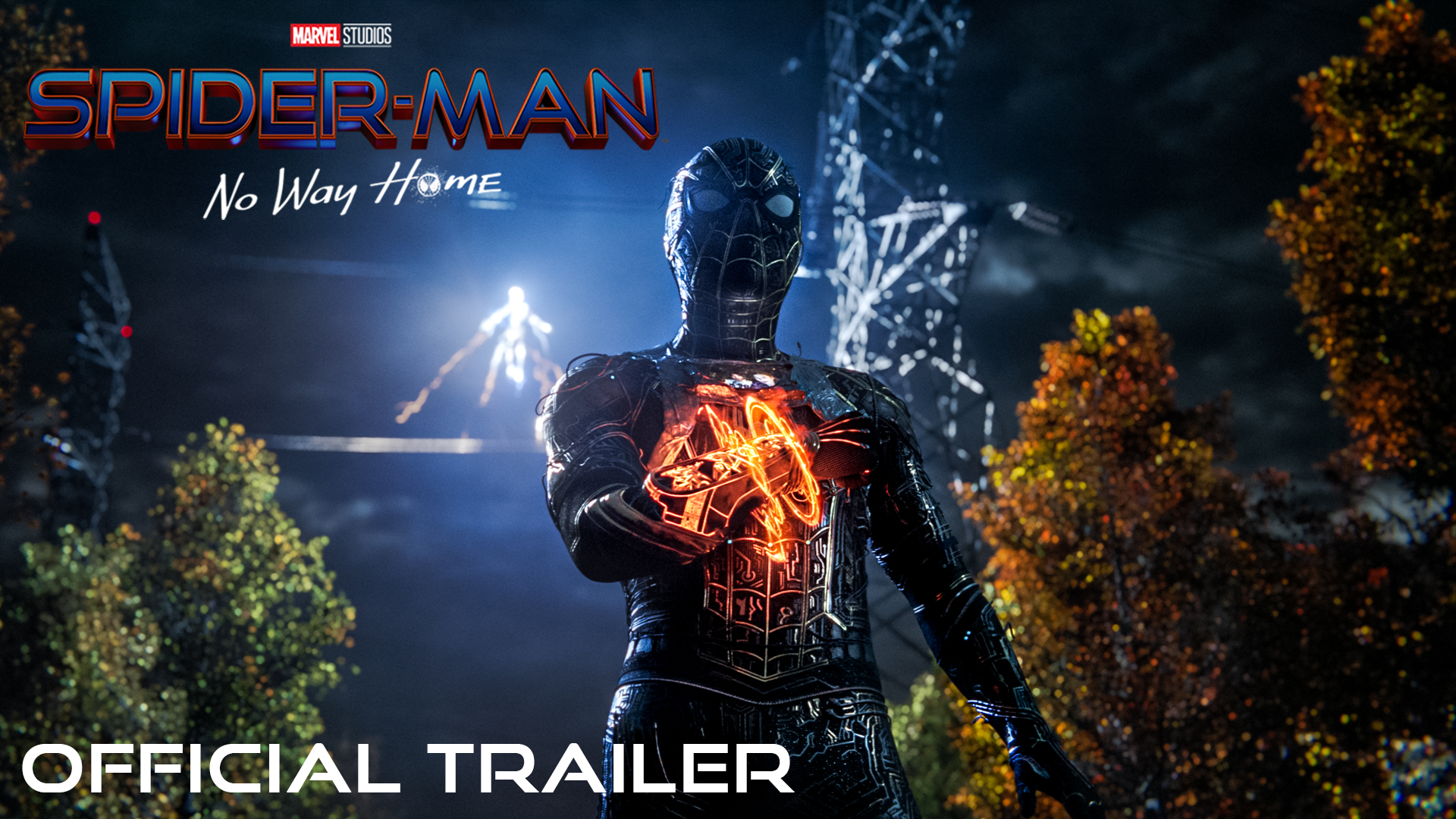 But I think my most urgent concern at this point is for Zendaya's MJ having a moment that is identical to Emma Stone's Gwen falling in The Amazing Spider-Man 2. And I am concerned, okay? Very concerned!
Anyhoo, as a Marvel geek, I cannot wait for this Christmas gift to be delivered, and thank heavens that the theatres are open so we can enjoy Spider-Man: No Way Home on the biggest screen possible! What did you think of the trailer?
5 Thoughts That Popped Into My Head While Watching R. Madhavan And Surveen Chawla's 'Decoupled' Trailer
GET HAUTERFLY IN YOUR INBOX!