Shutterstock
Beauty
Does Matching Your Lip Colour To Your Nipple Really Work?
By
|
We've truly seen people go to all sorts of length to achieve that perfect no-makeup makeup look. We've started wearing brow wigs, applying lash extensions, suction cupping our lips, and masking the life out of our skin.
And talk about our makeup game, just look at a picture from the early 2000s, you can see that tings have never been better! While we do some dubious things to stay on fleek, here's another trend that has emerged, a trend that I might just agree with — find your perfect nude by matching it to your nipple! Yup, no joke!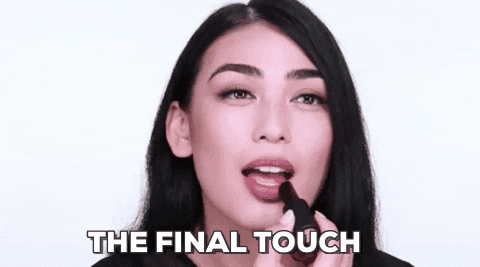 It all started when someone reposted a link of the show The Doctors. In one episode of the talk show, they're discussing how your nipple colour might just be your best lip shade! Check it out.
Confused? Let the experts explain. Ever since this news broke out, its been all over the Internet and the YouTube beauty gurus are sitting up to take notice.
And if you're not up for that, it's totally understandable, so maybe just pay attention to celebrity makeup artist Lisa Eldridge, because she always knows what she's talking about. Don't worry, don't got to #whipyournip for this one.
Now, if you really must know. I did check my best nude…*ahem*… and turns out, here's what matches right under my shirt.
ColourPop Cosmetics Ultra Matte Liquid Lipstick in Beeper (Rs 380)
GET HAUTERFLY IN YOUR INBOX!