Beauty
9 Glittery and Long-Lasting Lip Products For Festive Season
By
|
I am very excited as I write this article because my love for lipsticks is unconditional. I mean, at this point, I can sell lipsticks to people. From my family to my colleagues know how much I love lipsticks and especially reds, which let's admit, screams festive.  Point being, I love myself some lipstick. Maybe a little too much. *Hugs lipstick*.
I always look for reasons to buy lippies. My friend's cousin's dog just got potty trained? Let's buy a lippie. Someone just got a rick without being rejected? Let's buy lipstick.  And this time I have a very valid and relevant reason to hoard more lipsticks. It's the seasons of festivals and weddings. I'm not sure but I think I won't be invited to Ranbir and Alia's wedding. Even then, buying myself a congratulatory gift is a must.
And with these occasions around the corner, you only ask one thing from your lipsticks, that it lasts longer. So, I did a little offline window shopping and went lipstick hopping from store to store till I picked the best long-lasting lipsticks (also glittery) that exist on this planet and on the internet and put together a list. Thank me later.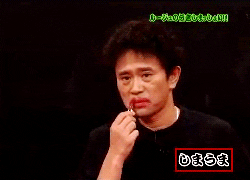 Maybelline Super Stay Ink is our holy grail. This will last you till the end of time. You can even fight zombies and the lipstick won't even budge. Hog on a Burger King's Whopper and I promise you the lipstick will still be where it should be and not on your burger or hands.
Yes, this lipstick comes at a pretty penny but my god, it feels so good. It doesn't just last long but also simultaneously moisturises your lips. So, while you are sporting this awesome shade, it's also softening your lips. How amazing is that?
This lipstick is legen-wait for it-dary. We imagine this would be something Barney Stinson would say about this lipstick if he ever applied one. And we do too. The lipstick glides onto your lips like butter leaving your lips soft and kiss ready. Just in case you find someone at a wedding. Unlike me. *cries at single status*
Huda Beauty is known for its lipsticks and eyeshadows. And the Demi Matte Cream is a range you don't want to miss out on buying. As the description says "colors to complement every one of your alter egos." Get your pout and selfie game on point by flaunting your lips in the many flattering shades in this collection.
Even if your makeup decides to have a melt-down, this lipstick will stay. Apparently, even celebrities swear by this lipstick, so you can only imagine how good this is. We love it because it glides on like a dream and will last through a night of passionate making out – which is what we did to test it out. TMI, okay? Prudes!
If you want to experiment with colours and glitters then this has to be your go-to gloss. The perfect royal blue for the occasions with a touch of glitter. You may get the side-eye from your relatives, but you do you girl!
A little bit of sparkle has never hurt anyone, except if you go all out with your highlighter, then you are just hurting everyone's eyes. But that's not the case with MAC's Dazzlegloss Lipgloss because it's high shine glam but it's not sticky. It also gives a dramatic effect on your look. Girl, you give competition to those diyas.
If you love nude colours and glitter then say hello to your soulmate. And you don't just have to wait for an occasion to take this gloss out of your vanity. You can definitely apply it daily and nobody will say you're crazy. At least where I work.
Nykaa recently launched their Matte to Last Metallic Liquid Lipstick and eyeshadow and we are crushing over every single one of them. But, this shade has to be my top pick because as I mentioned that I have a thing for reds. So, guess who is buying this and hoarding in their vanity? *Points to self*